Rajya Sabha polls: Congress red-faced in Haryana, rest as expected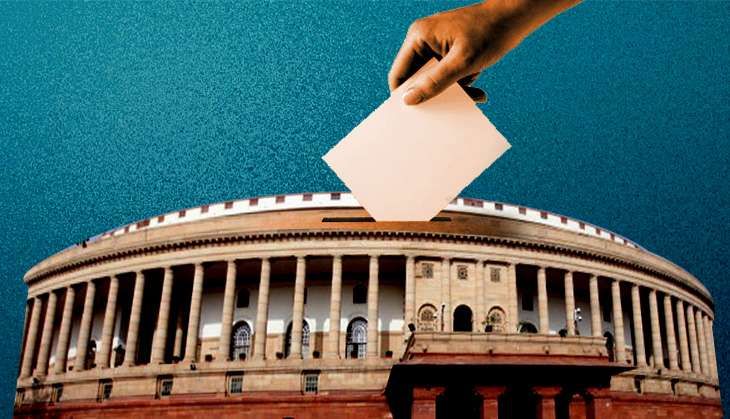 The results of the Rajya Sabha polls declared on 11 June were on expected lines, save for an embarrassment for the Congress in Haryana. There, 14 of the party's votes were found invalid, which led to the victory of BJP-backed media baron Subhas Chandra.
The result again laid bare the disquiet within the Congress, which is now turning into an epidemic, infecting one state unit after another.
Also read - Rajya Sabha elections: breaking down the key contests in seven states
Of the 57 Rajya Sabha berths that had fallen vacant, elections were held for 27 while the rest were won without contest.
Two seats were up for grabs in Haryana. While the victory of Union minister Chaudhary Birendra Singh was certain, there was speculation over the fate of the other seat. The INLD had nominated lawyer RK Anand for this seat, and to prevent the BJP from taking it, the Congress had thrown its weight behind Anand, upsetting former chief minister Bhupinder Singh Hooda. So much so that reports suggested he was contemplating a revolt.
Worried, the Congress on Friday summoned all its legislators from the state, including Hooda, to Delhi, where Sonia Gandhi's decision to support Anand was announced. The legislators assured the leadership of voting in favour of Anand. But when the results were announced, it was found that 14 MLAs of the party had used the wrong ink for voting, which led to their votes being declared invalid. It's speculated that they did it on purpose.
It's a big setback for the Congress, which is finding it increasingly difficult to keep its flock intact. Facing rebellions in several states, the party seems to be losing control in Haryana as well.
The Congress' loss is BJP's gain. In fact, its strategists must be rejoicing that a divided Congress has worked to its advantage in yet another state.
Other than in Haryana, the results did not throw up any surprises. The other Union ministers in the fray, Venkaiah Naidu, Mukhtar Abbas Naqvi, Nirmala Sitharaman and Birendra Singh won easily, as did another Congress top guns Kapil Sibal, Jairam Ramesh and Oscar Fernandes. Among the high-profile candidates who lost were Preeti Mahapatra, Besant Soren and BM Farooq.
To undercut each other, the BJP and Congress had backed many independent candidates, but other than Subhash Chandra, none of them managed to win.
Some drama, no surprises
The day started with the Congress alleging harassment by the BJP regime in Jharkhand, where two Congress MLAs - Nirmala Devi and Devendra Singh - were issued warrants, forcing them to go "underground" just before voting started. Chamra Linda, a JMM legislator, was arrested late Friday night in connection with a case from 2013. In the end, the BJP won both the seats on offer in the state, electing Naqvi and Mahesh Poddar.
In Uttar Pradesh, BJP and SP legislators engaged in a verbal duel over the casting of votes. BJP's Krishna Paswan said, "SP legislators are goons who are not letting us cast our vote, they have been exposed." SP leader Amar Singh countered in his characteristic style" "If BJP does it then it's raasleela, if anyone else does it, then it's 'character dheela'." Singh was one of the seven SP candidates who won.
Congress heavyweight Kapil Sibal won despite three of his party's MLAs cross-voting for Mahapatra, the BJP-backed independent. Sibal's win was reportedly ensured by the BSP, Peace Party and Rashtriya Lok Dal. The BSP elected two of its own nominees as well - Satish Chandra Mishra and Ashok Kumar Siddharth. The BJP managed to win one seat.
Not just UP, the BSP came to the Congress' rescue also in Madhya Pradesh and Uttarakhand, ensuring the victories of Vivek Tankha and Pradeep Tamta, respectively.
In Karnataka, as independent MLA Ramkrishna was about to vote, former prime minister HD Deve Gowda's son Revanna alleged he was being forced to vote in favour of the Congress. This and some heated exchanges between rival legislators aside, the voting passed off without incident. And when the results were announced, there weren't any surprises. The Congress won three of the four seats on offer, while BJP's Sitharaman bagged the other. There had been speculation that the Congress might not win its third seat after the JD(S) had nominated Farooq. There was to be no upset, however.
In Rajasthan, the ruling BJP won all four seats, which was expected given its unassailable numerical strength in the assembly.
The BJP now has 54 members in Rajya Sabha, a gain of five seats, while the Congress has 57, a loss of seven seats. Still, the BJP remains in a minority in the upper house.
List of winners
Haryana
Chaudhary Birender Singh, BJP
Subhash Chandra, Independent
Jharkhand
Mukhtar Abbas Naqvi, BJP
Mahesh Poddar, BJP
Karnataka
Jairam Ramesh, Congress
Oscar Fernandes, Congress
KC Ramamurthy, Congress
Nirmala Sitharaman, BJP
Madhya Pradesh
MJ Akbar, BJP
Anil Madhav Dave, BJP
Vivek Tankha, Congress
Rajasthan
M Venkaiah Naidu, BJP
Om Prakash Mathur, BJP
Harsh Vardhan Singh, BJP
Ramkumar Verma, BJP
Uttar Pradesh
Amar Singh, SP
Beni Prasad Verma, SP
Sanjay Seth, SP
Reoti Raman Singh, SP
Sukhram Yadav, SP
Surender Nagar, SP
Vishambhar Prasad Nishad, SP
Satish Chandra Mishra, BSP
Ashok Kumar Siddharth, BSP
Kapil Sibal, Congress
Shiv Prakash Shukla, BJP
Uttarakhand
Pradeep Tamta, Congress
More in Catch - RS polls: Congress joins forces with rival INLD in Haryana. To what end?
Bengal: Congress says nothing wrong in MLAs signing loyalty affidavits