RK Singh's outburst exposes Jungle Raj within BJP
N Kumar
| Updated on: 13 February 2017, 5:01 IST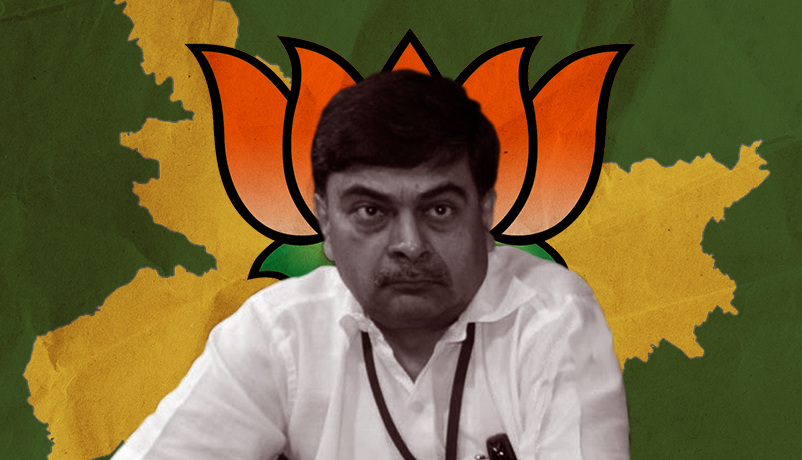 The charge
BJP MP from Arrah RK Singh has accused the party of \"selling tickets to criminals\"
His main target is former Bihar deputy CM Sushil Modi
He claims Modi didn\'t respond to his call
Modi\'s response is that it isn\'t possible to please everyone
The impact
Singh\'s remarks can dilute BJP\'s attack on Lalu Prasad\'s Jungle Raj
It exposes the criminals in its own ranks. It has 12 tainted candidates so far
Singh is a prominent Rajput face and could harm the BJP in central Bihar
This slur can also impact Sushil Modi\'s chief ministerial prospects
Shatrughan Sinha was clearly not the lone voice of dissent in the Bihar BJP. Arrah MP RK Singh's salvo on Saturday has put the party in a spot of bother.
Singh has accused the BJP of exactly the same charge the party keeps leveling at Lalu Prasad: criminalising politics.
Jungle Raj
"They are giving tickets to criminals. How will they give a clean government? This is injustice to the people of Bihar. Some people have sold tickets to criminals. Many BJP workers are angry over seat distribution,"said Singh, flaying the party's state leadership.
The former Union Home Secretary did not stop at that. Taking a dig at party's most prominent face in Bihar, Singh said, "When the tickets were distributed, I called Sushil Kumar Modi, but it is unfortunate that he did not take my call.
"If Sushil Modi or BJP think I will campaign for tainted candidates, then they are wrong," he warned.
Singh's outburst isn't embarrassing just for Modi but for the entire BJP campaign in Bihar. By bringing to light the party's criminal candidates, it dilutes the party's plank that electing the JD(U)-RJD-Congress alliance would take Bihar back to Jungle Raj.
Rajput angle
There is a caste angle to this as well. Singh is a Rajput leader with an unblemished image. His community comprises around 5-6% of the total population of Bihar. BJP is banking on capturing the lion's share of Rajput votes. The party has given tickets to 28 Rajput candidates. It's allies have fielded 7 more, taking the NDA tally to 35 so far.
However, a section of the community has also supported Lalu Prasad in the past and the BJP's efforts won't go uncontested. In such a scenario, Singh's rebellion works in RJD's favour.
RK Singh accuses BJP of exactly the same charge it keeps leveling at Lalu - criminalising politics
Though the party can boast of other prominent Rajput leaders in the state like Rajiv Pratap Rudy, Janardan Singh Sigriwal and Radhamohan Singh, this does not diminish the significance of RK Singh.
He can affect Rajput sentiment in the Central Bihar as the sole prominent Rajput representative in the party from that region. He has proven his mass support by organising a successful rally for Prime Minister Narendra Modi in his constituency last month. It was at this rally that Modi announced a special package for Bihar.
Nevertheless, his pocket of influence is surrounded by two powerful Rajput satraps of the RJD. Jagadanand Singh, RJD MP from Buxar, has long been known to draw local Rajput votes towards his party. Similarly, Kanti Singh is also considered as a powerful Rajput leader from Karakat. BJP can ill-afford to alienate RK Singh if it hopes to do well in this region.
Sushil Modi retaliates
Singh's remarks are likely to damage Sushil Modi's claim to the chief minister's chair, if BJP comes to power.
Modi lost no time in countering Singh's charges. "Sometimes leaders press for their supporters to be given tickets. But every wish cannot be accommodated. I get so many calls during elections. It is not possible to answer all of them," he said.
Questions are being raised at the timing of Singh's statement as well. Why has he spoken one week after BJP released its list of candidates? Is it an attempt to hit at the Sushil Modi lobby or a ploy to get some of his favorites included in the next list of candidates?
BJP spokesperson Nalin Kohli tried to underplay the matter.
"RK Singh is a senior leader of the party. I don't know why he has given this statement. However, BJP has given tickets only after due consultations. We have neither sold tickets nor given them to criminals," he clarifies.
BJP's dirty dozen
Kohli's claims notwithstanding, there is some merit in what RK Singh has said.
NDA, which spares no opportunity to rake up Lalu Prasad's Jungle Raj, has allocated tickets to 13 tainted candidates so far. Of them, 12 will fight on a BJP ticket. These include Chitranjan Kumar (Arwal), Ashok Yadav (Keoti), Neeraj Kumar Singh (Chhatapur), Saba Zafar (Amour), Anil Singh (Hisua), Sunil Kumar (Bihar Sharif), Subhash Singh (Gopalganj), Pawan Kumar Jaiswal (Dhaka), Dr Achyutanandan (Mahnar), Jawahar Prasad (Sasaram) Ashok Kumar Singh (Paru) and Rajeshwar Raj (Karakat).