Of course, BJP doesn't promote one dynasty - it promotes many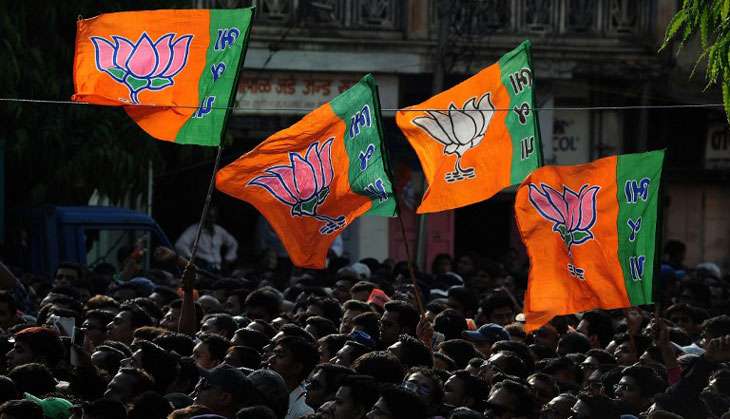 Is it not nepotism when a party promotes not one particular family but many simultaneously? That is a question for the BJP to answer as it churns out lists of candidates for the impending assembly elections in five states. The party has always held nepotism and dynasty politics as the major ills affecting the Congress and several regional parties. All the while ignoring the promotion of the sons and daughters of its own leaders. No wonder then that the party has, once again, given tickets to dynasts.
Leading the pack is Pankaj Singh, the son of Union Home Minister Rajnath Singh. The BJP's general secretary in Uttar Pradesh, he has been announced as the party's candidate from Noida.
आप सभी के आशीर्वाद के लिए धन्यवाद । pic.twitter.com/Sv2J7SSvdV

— Pankaj Singh (@pksbjp) January 22, 2017
Alongside Pankaj on the party's second candidates list for UP is Ashutosh Tandon, son of former MP from Lucknow Lalji Tandon. Tandon junior is a sitting legislator from Lucknow East, and is recontesting the seat.

Another BJP debutant in UP is Mriganka Singh, daughter of MP Hukum Singh. Mriganka has been fielded from Kairana, which is in the Lok Sabha constituency represented by her father. Kairana hit the headlines last year when Hukum Singh alleged that there had been an exodus of Hindus from there. The allegation has since been debunked.

The party has also given a ticket to Sandeep Singh, grandson of Kalyan Singh, former UP chief minister and now Rajasthan governor. Sandeep is contesting from Atrauli, a constituency in Aligarh that his grandfather had won for Jana Sangh in 1967.

Then there is Rita Bahuguna Joshi. As the Congress candidate in the 2009 Lok Sabha election, she had lost to Lalji Tandon. Eight years later, the BJP has rewarded her desertion of the Congress with a ticket from Lucknow Cantt, the seat she won in 2012 on a Congress ticket. Joshi's brother, Vijay Bahuguna Joshi, also joined the BJP recently, after leading an internal revolt against the Congress leadership in Uttarakhand. The former chief minister of Uttarakhand, though, is yet to find a place in the BJP's list for the poll-bound state, but his son Saurabh Bahuguna has already been fielded from Sitarganj.

Bahuguna's former cabinet collegue Yashpal Arya, who too left the Congress for the BJP recently, has been rewarded with a ticket for himself from Bajpur, as well as for his son Sanjeev Arya from Nainital.

The BJP is yet to declare all its candidates for the five states, but already at least half a dozen examples of entrenching dynasties have come up. This in spite of the widely-publicised appeal from the party's commander-in-chief, Prime Minister Narendra Modi, to party leaders to not seek tickets for their relatives.
This raises the question: How can the party continue to rail against other political parties for nepotism while indulging in the practice itself?
Also Read: UP polls: Dynasts, turncoats in first candidate list sparks dissension within BJP