No Confidence Motion: Owaisi shows if you know where to hit, even 4 mins are enough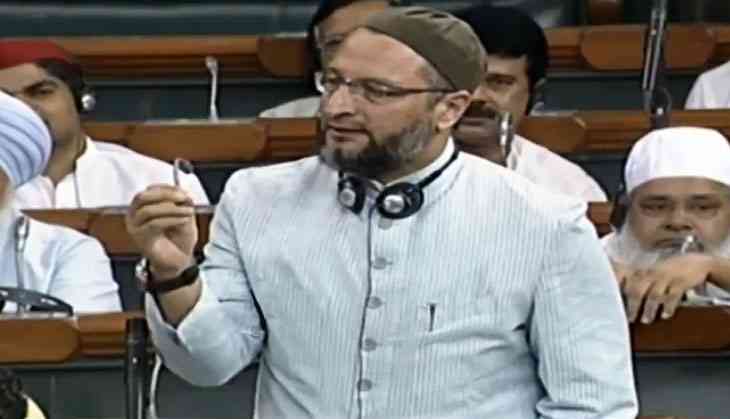 Speaking in the Parliament is an art rarely practiced by Parliamentarians in India. What else can be concluded after listening to hundreds of MPs who waste the time that they get to speak in pointless bluster.
The debate on the no-confidence motion against the Narendra Modi government also saw many such speakers who really did not make any meaningful contribution to the debate.
Many MPs do not have a point to make. They became political leaders by chance and are not exposed to the full force of what it means to be the voice of 1.5 million people, the average size of a Lok Sabha constituency.
Very little can be done about this variety. However, those MPs who do have a thing or two to say but do not know the best way to put it out there, can turn to their colleague Asaduddin Owaisi.
The lone representative in the Parliament of the party that he heads - the All India Majlis-e-Ittehadul Muslimeen, Owaisi got all of 4 minutes to speak at the fag end of the debate during the No Confidence Motion on Friday.
However, he didn't allow time to become a constraint and made the most of whatever he had at his disposal. He told the Speaker is she could maintain the mood in the House as it was when the debate began in the morning, he had all of seven questions for the government.
Pretty harmless, you would think. The BJP had been alloted a princely 3 and a half hours to defend its government's performance. What difference could a single-member party in the Opposition make to the debate with all of 7 questions in 4 minutes.
Thats where Owaisi's skill comes in. As a three-time MP and a barrister-at-law, the 49-year old has mastered the art of speaking effectively in the Parliament, a craft very different from delivering speeches at public rallies.
In Parliament, MPs do not have the luxury of time and get time to speak only in proportion to their party's numerical strength. For three terms now, Owaisi has successfully shown how MPs from small parties can overcome this handicap by speaking in a concise and yet effective manner.
He deploys a lethal combination of knowledge, command over the language and an uncanny ability to know just how much to say for maximum effect. His deftness was on display in all its glory during the no-trust vote debate too.
Full speech AIMIM President Barrister Asaduddin Owaisi speaks in favor of No Confidence Motion against Modi govt in Lok Sabha. @asadowaisi pic.twitter.com/5xvkOZ6qQo

— Syed Abdahu Kashaf (@syedKashaf95) July 20, 2018
His seven sharp questions covered a broad spectrum of policy and politics in the country, ranging from minority welfare to protection of Dalits to foreign policy to economic policy to Kashmir policy. These questions were -
Literacy rate among Muslims is only 68%, whereas the national rate is 75%. Modi had said that he wants to see both Quran and computer in the hands of Muslims. Why is it then that the allocation being made for pre-matric and post-matric scholarship in 2018 is the same as it was in 2013?
The Union Cabinet Secretary is mandated to hold at least one meeting every three months to assess the implementation of the PM's 15-point programme for minorities. Why is it that under this government, not one such meeting has been held in over four years now?
The tenth point of the same 15-point programme is that the government will make all efforts to select people from minorities for jobs in central para military forces, Railways, public sector undertakings and nationalised banks. Why have minorities not got even one percent of such promised jobs?
The PM has spent Rs 1400 crores on his official foreign trips. What has been the outcome of these visits, given that all our former neighbours and friends from Sri Lanka to Nepal to Maldives to Bangladesh are sitting in China's lap?
This government has been grandstanding about its love for Dalits. Why has it not been able to bring an ordinance to negate the Supreme Court judgement against the SC/ST Act. On the contrary, it has gone ahead and appointed the judge who gave that judgment as Chairman of the National Green Tribunal immediately after his retirement.
Under this government, rate of inflation and rate of interest on fixed rates have both come at 6%. What kind of economic policy is this?
What is your Kashmir policy? For every two militants that are killed, one Indian soldier is also killed. We have lost 124 soldiers so far.
Owaisi ended his sharp but fiery speech with the accusation that this regime has created an environment of fear in the country and has erected walls of hatred. You will win the motion today, but your government will fall in the next elections, he warned.