Modi's degrees don't really matter, but secrecy doesn't help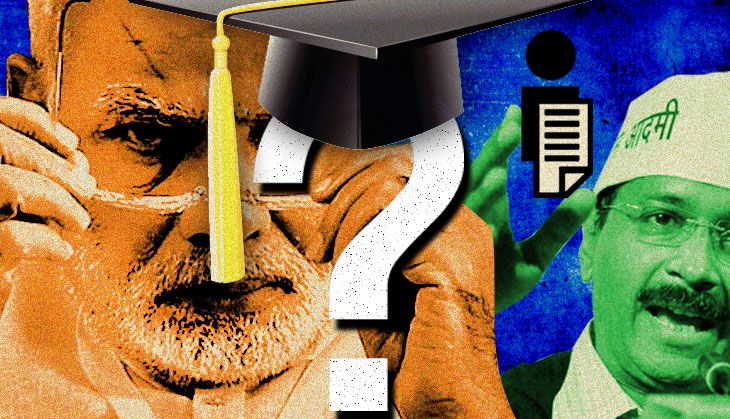 In a democracy, especially one like India which is rife with inequalities and backwardness, should a politician's educational qualifications matter even if he is the prime minister?
Political scientists and sociologists would answer the question in the negative. But then there is a counter-question - should politicos get away with secrecy and subterfuge?
This assumes significance in the wake of the Central Information Commission (CIC), headed by Professor M Sridhar Acharyalu, directing both Delhi University and Gujarat University to not stonewall any Right to Information (RTI) application seeking specific details of Narendra Modi's educational qualifications.
Also read - How Kejriwal turned an RTI query against him to seek details on PM Modi's degrees
The CIC's decision came after Delhi Chief Minister Arvind Kejriwal, himself a former RTI activist, decided to turn the tables on the Commission. Kejriwal dared the commission to demonstrate its "courage and impartiality" by directing that queries on Modi's educational qualifications must be answered.
Last year, the Prime Minister's Office (PMO) and Delhi University declined to answer RTI applications regarding Modi's university degrees. The former took the slightly incredulous plea that it did not have any information in its possession, Delhi University outrightly refused to provide the information, citing "national security" concerns.
The issue also becomes important because Smriti Irani, the Union HRD Minister, continues to frequently find herself in controversies because of allegedly fudging facts about her educational qualifications in her election affidavit.
How Modi's case is different from Irani
To be fair, Modi hasn't committed any wrong at least on paper. Because arguably, according to Section 2(j) of the RTI Act, the concerned public authority is within its rights to decide the scope and ambit of "right to information".
The provision is so vaguely worded that the authorities have the space to deny information. This is despite the fact that the Supreme Court decreed the right to information as an essential part of the Fundamental Right to freedom of speech and expression.
As for Modi, there have been no contradictions in his affidavits and what he stated therein regarding his degrees, unlike that of Irani. In all three affidavits - those of 2007, 2012 and 2014 - the first two for contesting polls in Gujarat and the third for the Lok Sabha elections.
Also read - Information Commission orders PM Narendra Modi to disclose his educational degrees
According to the details available in the public domain, he has stated on oath that he holds a BA degree from Delhi University (1978) and an MA from Gujarat University (1983). He hasn't disclosed the subjects.
Also, in 2003, the Supreme Court ruled that a graduate degree is a must for contesting elections to Parliament. The Parliament subsequently nullified this decision by bringing in an amendment to the Representation of Peoples Act.
In December last year, the apex court upheld the Haryana Panchayati Raj (Amendment) Act, 2015 which stipulated minimum educational qualifications for contesting panchayat polls. Political activists termed the judgment "exclusionary".
Therefore, what is the real issue? It is one of maintaining resolute government secrecy, which runs contrary to the basic values of a democratic state.
While Irani has resorted to all sorts of devices to fob off queries and criticism of her academic qualifications, Modi has apparently taken a different route - block all information requests under a shroud of secrecy.
His government has been repeatedly accused of crippling the RTI Act and rendering it "dysfunctional". For instance, the PMO has refused to provide information on the expenditure incurred by Modi and his entourage on foreign trips, though it's the public which pays for them.
It remains to be seen whether Modi's government would mount a legal challenge to the CIC's order, but nonetheless, it marks a significant milestone in the struggle for governmental transparency and public probity.
More in Catch - No Panchayat for illiterates: 5 disturbing things about the Supreme Court verdict
Want to be a Haryana sarpanch? First pass class 10 and build a toilet