Modi govt targetting social sciences as it fosters critical thinking: Nivedita Menon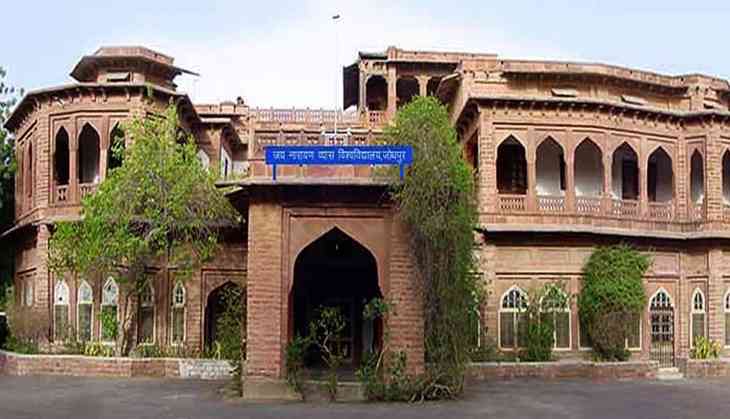 Rajshree Ranawat, an assistant professor of English at Jodhpur's Jai Narain Vyas University (JNVU), has been suspended for inviting Professor Nivedita Menon of the Jawaharlal Nehru University (JNU) to deliver a lecture.
Speaking to Catch, Menon, a professor at the School of International Studies at JNU, said that the recent series of disciplinary actions against teachers was part of the Modi government's overall attack on "academic freedom, critical thinking and freedom of expression."
"Teachers are being criminalised for conducting standard academic activities like talks, conferences, plays, etc.," said Menon.
"Meanwhile, the government is gradually restricting access of students to public higher education, cutting funds, and cutting seats as the 5th May UGC notification on MPhil/PhD admissions seeks to do," she added.
She said the government was especially targeting the social sciences, as the discipline fosters critical thinking regarding social and political issues.
"The government is trying to shut down critical thinking. Any criticism of the government or the RSS is immediately equated with being 'anti-national' to shut one up," she said.
Among the allegations raised against Menon is that she showed the map of India "upside down", besides speaking about Kashmir, a topic that got her branded as "anti-national" last year. Menon was speaking as part of a two-day conference on 1 and 2 February on the theme, 'History Reconstrued through Literature: Nation, Identity, Culture'.
In an article, Menon has pointed out, the protests were based on the testimony of one retired JNVU professor, NK Chaturvedi.
Moreover, it was a "right-side-up" map published in Himal Southasian magazine, which sought to make a political point by showcasing the global South at the top and the global North below.
"A world map is a way of representing an object to scale on a flat, two-dimensional surface. There are techniques of map projections, and all projections are distorted. How can one show a map "upside down", when the earth is round?" said Menon.
Skimming the history of map projections, she said, "The most common form is the Mercator projection, which kept the longitudinal and latitudinal distances proportionate but distorted the land mass sizes. Then, in the 1960s, there was the Arno Peter's projection, which kept land mass sizes to scale and tolerated distortions in longitudes and latitudes. This was controversial, because it showed how enormous the colonised world is and how small the colonisers."
Menon said it was "illiterate" of the RSS to call this "anti-national".
"The RSS is ignorant of the history of the world and even of India, despite claiming to be nationalists and patriots."
As for Kashmir, as she made it clear in her Kafila piece, Menon did not make the statement that "India is illegally occupying Kashmir," as headlines in the local newspapers claimed.
Ranawat merely quoted this statement made by Menon "a year ago" while introducing the JNU professor.
"I only asked the students to read widely and find out for themselves the history and context of Kashmir's struggle," she said.
"The people precede the nation, which is why all questions on how to relate to the nation are legitimate."
Coming to Ranawat's suspension, which is pending inquiry by a committee, Menon says, "Rajshree is an extraordinarily committed young teacher."
"The conference was a huge success. Rajshree had invited a range of intellectual and political voices, from the Right-wing to the Left. Students also presented excellent papers. If anything, she should have been congratulated for organising this. The action against her is untenable and unconstitutional. The community of teachers is fully behind her and we are working to build up wider support for her."
The Federation of Central Universities' Teachers' Associations (FEDCUTA) and the People's Union of Civil Liberties (PUCL) have already publicly supported Ranawat.
Police complaints have been registered against Menon, Ranawat, and Professor Vinu George, also part of the varsity's English department. Showcause notices were also served on George and Ranawat, with the latter being suspended on 16 February.
"Academics are being punished for doing their jobs. When we find that our everyday practices of teaching are hitting headlines, we know something is deeply wrong. A professor speaking students should not be a headline. This is what teachers do: we teach."
Crackdown
As in Ranawat's case, the crackdown against intellectuals in many universities is being triggered by protests by the RSS-backed students' vigilante organisation Akhil Bharatiya Vidyarthi Parishad (ABVP).
Last September, for instance, two English department teachers of the Central University of Haryana were reprimanded by the varsity and even had police complaints registered against them over the staging of the play 'Draupadi' by the late Mahasweta Devi, as it depicted a tribal woman being raped by the armed forces.
But even without the ABVP spark, varsities have been clamping down on teachers.
At JNU, the administration in January issued warning letters to five professors, including Menon, for addressing students at a public meeting in front of the administrative block, a popular protest site where protests have been banned.
At the University of Hyderabad, showcause notices have been served to faculty members who've been critical of the administration before the media.