Maharashtra: Uddhav Thackeray first taunts Devendra Fadnavis, then calls him 'responsible leader'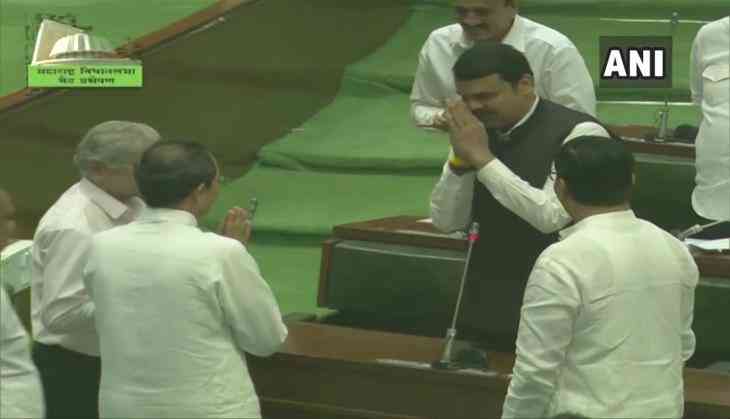 Uddhav Thackeray-Devendra Fadnavis
Although Maharashtra Chief Minister Uddhav Thackeray has embarked on a new journey as the leader of Shiv Sena-NCP-Congress alliance, he still struggles to address his old—but now estranged—alliance partner BJP. The situation becomes a bit more tricky for Shiv Sena leader when addressing the former chief minister Devendra Fadnavis with whom he had been regularly interacting for five years. This was evident on Sunday when Uddhav Thackeray stood to speak after Devendra Fadnavis was elected the new Leader of Opposition in the House by Speaker Nana Patole.
First comes taunt 'Me punha yein'
Maharashtra Chief Minister Uddhav Thackeray on Sunday taunted former CM Devendra Fadnavis over the latter's impassioned pre-poll "Me punha yein" (I will return) assertion which had evoked many social media memes.
"I never said I will come back, but I came in this House," Thackeray said during his congratulatory speech.
An old 'responsible' friend
Describing Fadnavis as a friend, Thackeray also said he does not view him as opposition leader.
The Shiv Sena chief said he has no hesitation in admitting his friendship with Devendra Fadnavis.
"I will not hesitate to admit that we have been good friends for a long time. Had you listened to us, I would have been sitting at home watching today's developments on TV," Thackeray said.
"Those who were in opposition for several years are now with me to form the government whereas friends (BJP) have gone away to sit on opposition benches in this House," he said.
Maharashtra Chief Minister Uddhav Thackeray also said: "I have learnt a lot of things from Devendra Fadvanis and I will always be friends with him. I am still with the ideology of 'Hindutva' and won't ever leave it. In the past 5 years, I've never betrayed the govt".
Shiv-Sena and BJP leaders are fast learning the responsibilities and demands of their new roles. Political confrontations in the near future look imminent, but the past bonhomie might help put things in real perspective.
Also Read: Maharashtra Assembly: BJP leader Devendra Fadnavis elected as Leader of Opposition