Kerala elections: Here are some indicators the electorate should know about before voting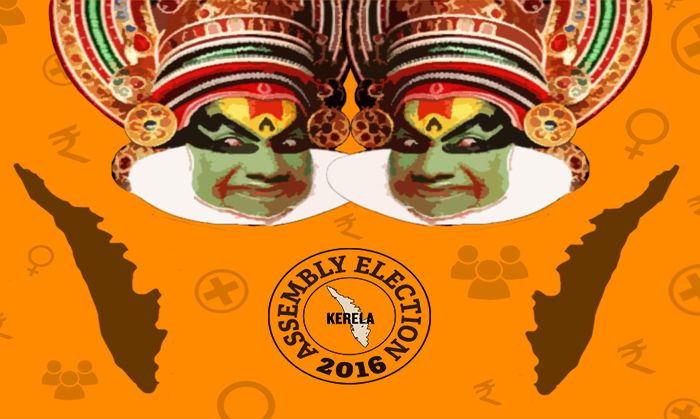 Do socio-economic indicators, which can gauge performance of governance play a role in defining electoral chances? In India's case, the answer is probably no. Money power, politics of informal clientilism and anti-incumbency, decide the fate.
Nonetheless, the significance of child health, maternal health, investments in education, cannot be denied and should essay a broader role in deciding the political fate.
Four states are going to the polls in the next few months and we start our series of socio-economic analysis with Kerala, to make the electorate aware on where their state stands.
Kerala's Infant Mortality Rate (IMR), according to Sample Registration System (SRS), 2013.

This means that 6 children die per 1,000 live births in the state. This is due to various reasons ranging from infections, asphyxia and malnourishment among other issues.

Kerala's performance is exceptional even against western standards, and matching the rate of developed countries like that of USA, UK and Denmark.

At the national level, IMR is 40 per 1,000 live births; Madhya Pradesh registers the highest IMR with 54.
Also read: No booze is good news?: CM Oommen Chandy on prohibition, elections & more
Maternal Mortality Rate (MMR) of the state, according to SRS 2010-12.
Kerala's MMR is the lowest in India but nowhere close to countries like China, South Korea, United Kingdom and others.

MMR is caused due to a variety of factors - excessive bleeding, hypertensive disorders, heart diseases and infections - all during pregnancies.

High literacy rate of women, gender empowerment, indigenous medicines, historically good healthcare system, political activism, missionary activities and increasing public investments are some of the crucial factors for Kerala to have strong healthcare indicators.

Kerala's child sex ratio, an important indicator, is 1,084 per 1,000 boys as against the national average of 940.
Also read: Kerala Elections: a litmus test for state strength for Congress, Left & BJP
Literacy rate of Kerala, according to the 2011 Census.
Literacy rate in India stood at 74% in 2011; and Kerala had the best literacy rate in the country.

Kerala's literacy rate is higher than Brazil, South Africa and the same as China.

Another remarkable fact is that 78% of school teachers in Kerala are women; in India, the share of female teachers is 47.7%. The average number of teachers is 5.5 across India while in Kerala this number stands at 15.

As we can see from above, Kerala has exceptionally strong social indicators and research ascribes this to the contribution of women. For instance, the state is often termed as the "land of women".

Interestingly, the state total negates any correlation between economic growth and development. Limited economic profile did not cause any impediment to social opportunities.
Also read:
Kerala elections 2016: 10 things you need to know
Unemployment rate in the state, according to current daily status - this approach to measuring unemployment seeks to ascertain the activity status of an individual for each day of the reference week - as of 2013.
National average of unemployment figure stood at 5.8%.

Kerala, unfortunately, has always led the states with high unemployment, even though it has a strong literacy rate.

According to critics, corruption, nepotism, unwanted strikes, and the model of social development rather industrial development is to be blamed for the situation.
Also read: Kerala Election 2016: BJP offer ticket to tainted cricketer Sreesanth
Fiscal deficit of the state as of 2012-13.
This increased from 4% in 2011-12, due to the rise in expenditure in the state.

Concurrently, revenue deficit increased from 2.55% in 2011-12 to 2.57% in 2012-13.

Deficits are financed through loans and this results in debt.

Inevitably, Kerala is India's top state in terms of debt. Debt grew an mindboggling 39% between 2009-12. Only West Bengal, Tamil Nadu and Karnataka had a higher rise in debt.

On an average, about 30% of Kerala's total GDP is debt.
Also read: Kerala elections 2016: The hot summer dates you need to know about
Strengths of the Kerala economy.
Remittances, tourism and rubber production.

According to media reports, more than Rs 1 lakh crore is received as remittances supporting about 50 lakh people in the state. And importantly, this remittances form about 36% of the state's domestic product.

Tourism is another major contributor to the state economy. With a strong campaign terming the state as 'Gods Own Country', tourism accounts for 10% of the state's GDP.

Kerala is also the leading rubber producer in India, contributing 69% of India's total rubber production.
Statistics show that Kerala now needs to strengthen its economy, ideally go for an industrialisation drive, steep up investments in the manufacturing sector.
What is needed is a little less of politics ( as it leads to violence and extreme activism), but more of economic planning.
Edited by Sahil Bhalla