Jammu and Kashmir civic polls: Amid record low turnout in four districts, residents say 'we don't even know who the candidate is '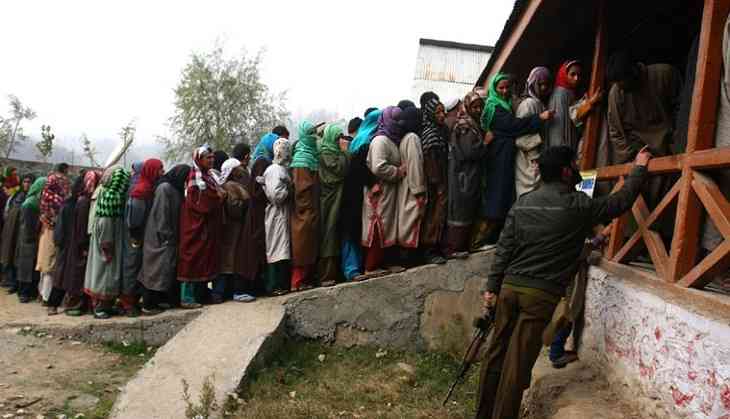 Amid extremely low turnout in Jammu and Kashmir civic polls, residents from the areas where polling is being held are complaining of malfunctioning and fixed elections as they are saying that they don't even know who the candidate is.
"It is a farce, it is not an election. We don't even know who is the candidate. What kind of elections are these when we don't even know who we are supposed to vote? No one campaigned... as if it is decide by the government as to who will win", Ghulam Qadir Khan, a resident of Sangri Colony of Baramulla was quoted by the Firstpost as saying.
Baramull recorded 3 percent voter turnout till 11 am.
Qadri Khand raised questions over the outnumbering of security men deployed there. He said "There are security men who outnumber the locals on streets. If these elections are for local issues why do you need to put so much of security? Why did the candidates not come and speak to their voters? It is all a fixed match. That is the reason no one is coming out to cast their votes. There is fear also that has played a role in stopping people from voting".
However, according to IANS, the main reason for low turnout is extreme cold weather in Ladakh's Leh and Kargil. It is being expected that turnout may pick up as the day progressed and warmed up.