International Women's Day: Sheila Dikshit and 12 female achievers felicitated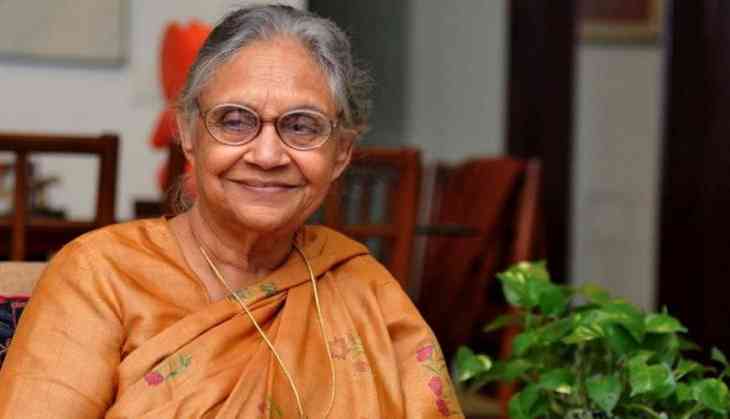 Female achievers of the city, including former chief minister Sheila Dikshit, were felicitated in a function organised here to mark the occasion of International Women's Day.
The function, which was organised by the NGO Delhi Study Circle yesterday, saw felicitation of thirteen eminent women personalities including Additional Solicitor General Pinky Anand, MCD Mayors Preety Agarwal, Kamaljeet Sehrawat, and Neema Bhagat.
Dikshit, who at first was skeptical about attending the function because it was organised by a BJP leader, said love and respect for one another go beyond any political ideology.
Delhi BJP leader Vijay Jolly is the president of Delhi Study Circle.
Also Read: International Women's Day: Top holiday spots in India for solo travelers
"I was skeptical when I got the invitation to this event thinking maybe I will be reprimanded by my party for attending a function (organised) by a BJP leader.
No matter what our political ideology is, we are human beings first.
What better thing could be there than furthering mutual love and respect," she said.
Notably, Swati Maliwal, chairperson of the Delhi Commission for Women (DCW) who too was to be felicitated at the event, didn't attend the function.
On the occasion, Vijay Jolly lauded women for their achievements in different fields.
"Women can do anything as these women achievers have proved.
This felicitation is aimed at recognising and praising them for contributing to different walks of life for a stronger society and country," he said.
Also Read: International Women's Day: Pamper yourself on this Women's Day!