PM Narendra Modi celebrates 3 years of knowing where the camera is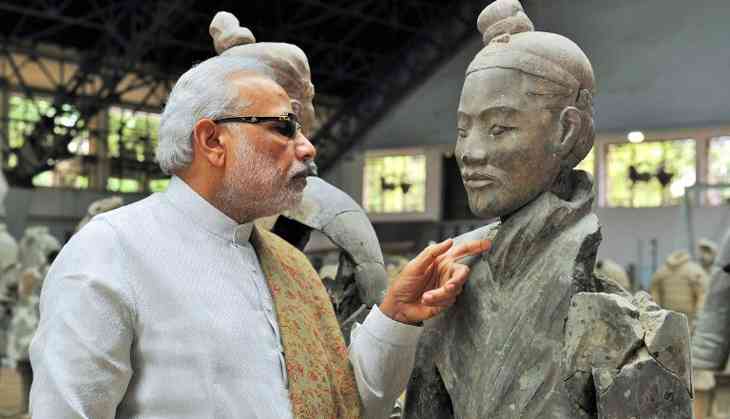 In this handout photograph taken and released by The Indian Press Information Bureau (PIB) on May 14, 2015, India's Prime Minister Narendra Modi looks on as he visits The Terracota Warriors Museum in Xi'an. (AFP PHOTO/PIB)
The Narendra Modi-led NDA government completed three years in office today. The 66-year-old BJP icon is one of the most camera-friendly leaders in the world, so much so that there are even jokes that he can spot cameras even if they are hidden.
From rubbing shoulders with world leaders to donning exotic head gears and wearing designer kurtas, Modi has generated many memorable, sometimes funny, moments in the past three years that have created a buzz on social media.
For instance, take Modi's trip to the Terracotta Warriors Museum in China, or his meeting with figures like Barack Obama, Mark Zuckerberg, Prince William and Francois Hollande. Modi has truly proven to be a photographer's delight.
But a moment that Modi's admirers as well as critics are waiting for, is when he comes face-to-face with US President Donald Trump. Be prepared for an avalanche of memes, jokes and viral pictures when that encounter takes place.
Until that happens, take a look at some of Modi's best pictures from the past three years.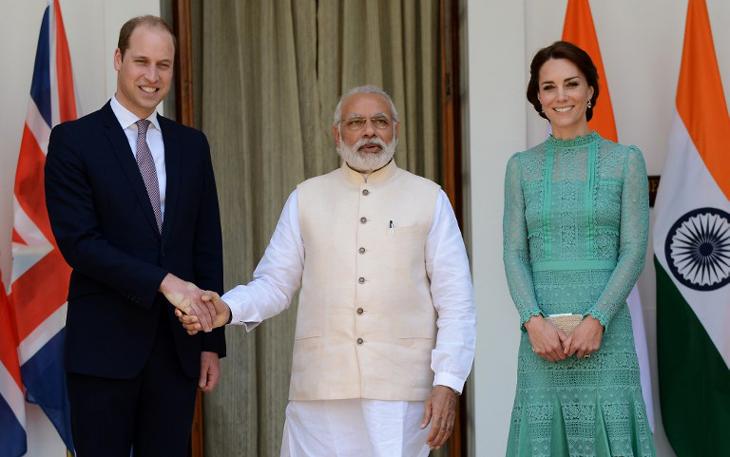 In this photographs taken on April 12, 2016, an impression left by Indian Prime Minister Narendra Modi (R) is seen on the hand of Prince William, Duke of Cambridge as they shake hands ahead of a lunch event at Hyderabad House in New Delhi. (Money Sharma/AFP)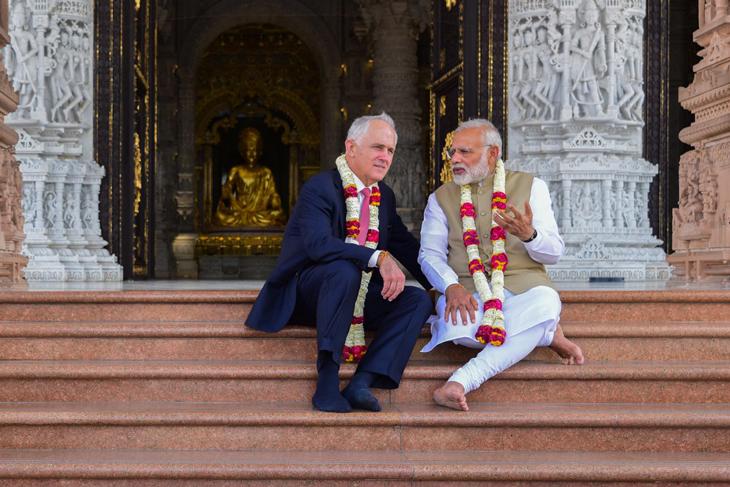 File photo of Prime Minister Narendra Modi with his Australian counterpart Malcolm Turnbull at Akshardham Temple. (PTI)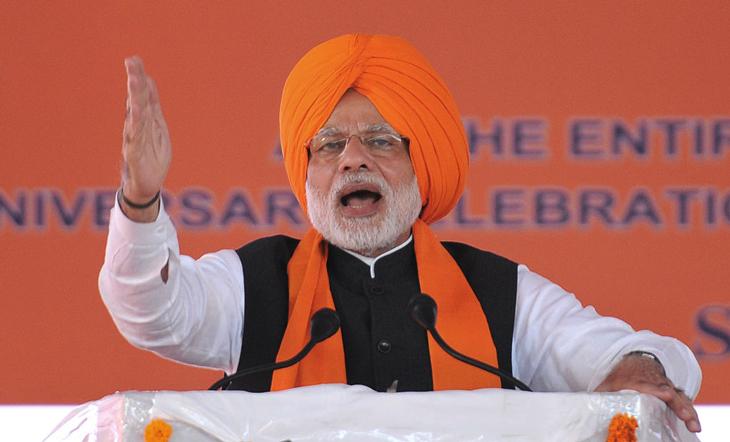 Prime Minister Narendra Modi during a function to mark 350th Birth Anniversary Celebrations of Shri Guru Gobind Singh Ji at Anandpur Sahib Gurudwara on November 25, 2016 in Anandpur Sahib, India. (Anil Dayal/Hindustan Times/Getty Images)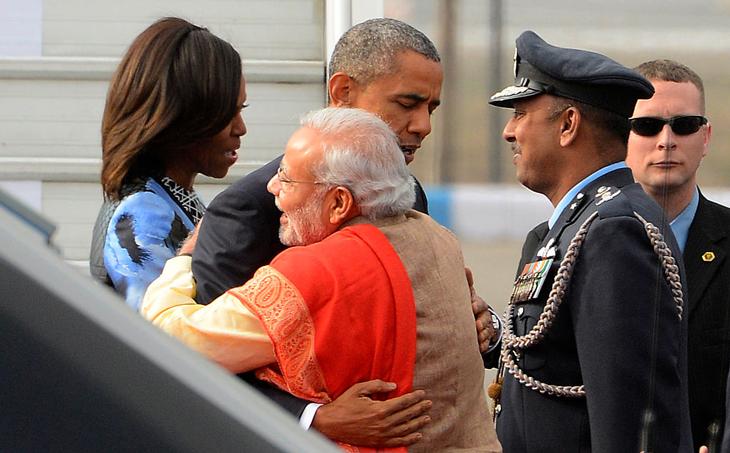 Prime Minister Narendra Modi hugs US President Barack Obama at his arrival in New Delhi. (Shekhar Yadav/India Today Group/Getty Images)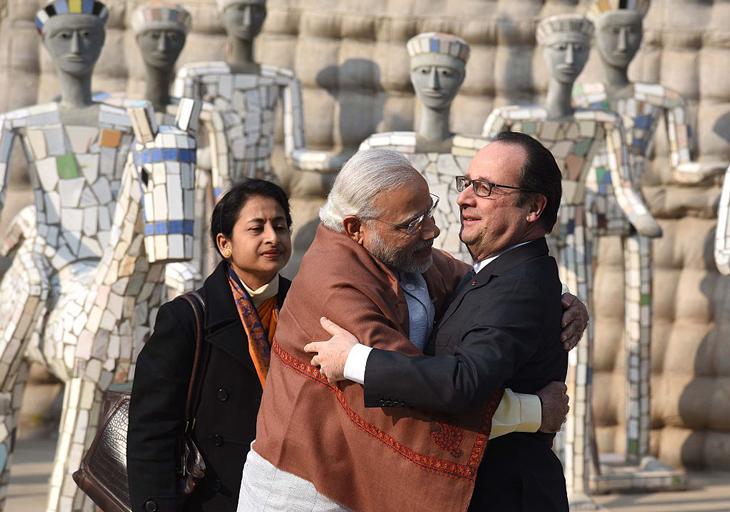 French President Francois Hollande and Prime Minister Narendra Modi at Rock Garden on January 24, 2016 in Chandigarh, India. (Sanjeev Sharma/Hindustan Times/Getty Images)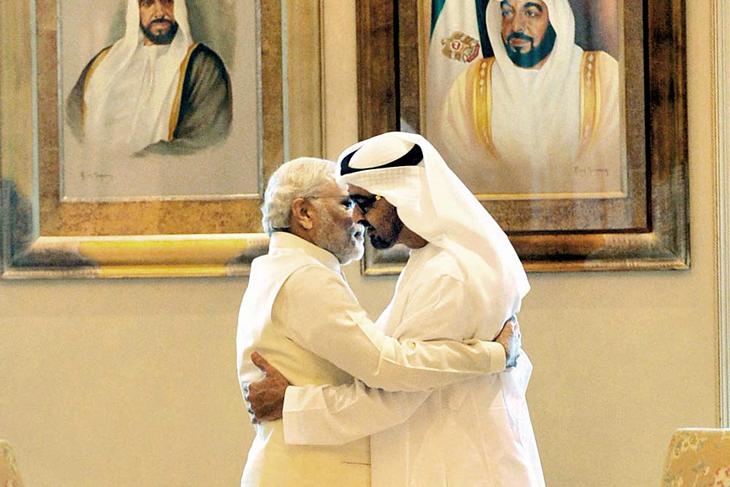 Leading Men PM Narendra Modi embraces the crown prince of Abu Dhabi, Sheikh Mohammed Bin Zayed Al Nahyan. (Social Media)