How is it that whenever Modi appeals against communalism, violence only goes up?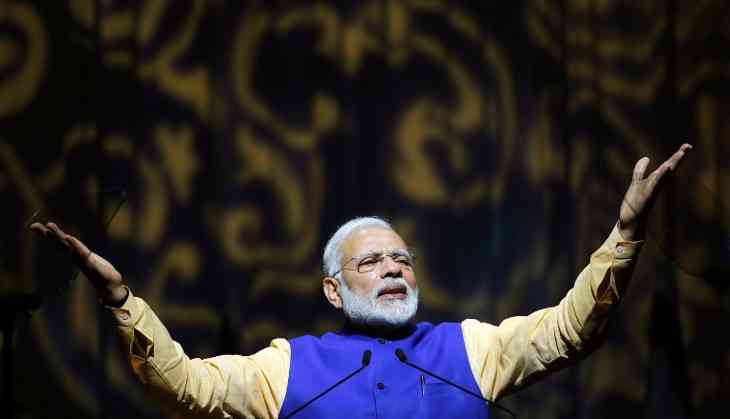 The hypnotic voice of Prime Minister Narendra Modi rang in the ears of millions of listeners of All India Radio again, on 30 July. He spoke of floods, GST, the forthcoming anniversary of India's Independence, upcoming north-Indian Hindu festivals (because, why not), the women's cricket team and hinted at his dream of running the country till at least 2022.
For those who might ask him later that why didn't he speak on the attacks on minorities in the name of cow-protection, he sneaked in a little slogan.
"Communalism - Quit India" found its place as one among a handful of goals Modi outlined that he would want Indians to resolve to achieve, as a part of making 2017 the "Year of Resolve".
The other 'Quit India' resolutions focused on 'filth', corruption, terrorism and casteism.
Three of these are themes Modi harps on perpetually, thanks to his emphasis on the Swachh Bharat Mission, his electoral promises of fighting against black money and the continuous terror-attacks by Pakistan. "Casteism and communalism", however, catch his attention only on rare occasions.
The reference this time sounds similar to what he had said in his first address to the nation from the ramparts of the Red Fort in Delhi, on 15 August 2014.
In that speech, Modi had called for a 10-year moratorium on caste and religion-based violence.
"We see violence on the basis of religion and caste...We have fought enough, killed enough. If you look back, you will find that nobody has gained anything.... It took us to even partition...I appeal that for the sake of country's progress, there should be a 10-year moratorium on violence, at least for once, so that we are free from these ills. We should have peace, unity and harmony," were his words.
Even though it was then pointed out that the call should have been made for complete eradication rather than a moratorium, many felt attracted towards the prospect of at least a breather.
They were soon to be disappointed as the regime lost no time in showing its true saffron colours. 'Ghar-wapsi' and 'love-jihad' soon took over BJP's communication, gradually giving way to attempts to foment riots in Delhi in early 2015 and a brazenly communal electoral campaign by the Modi himself and other BJP leaders in Bihar in the latter half.
Then came the lynching of Mohammad Akhlaq in Uttar Pradesh's Dadri, an event that triggered a long chain of other diabolical events across the country.
After Akhlaq's murder in the guise of cow-protection, right-wing vigilantes were found hitting, maiming and killing Muslims and Dalits all over the country in the name of the cow. With Junaid Khan's murder in Haryana in June, the strategic campaign of targeted violence reached its next level.
Junaid was not carrying and beef and his murder showed that unlike in Akhlaq's case, assailants do not even need the pretext of cow-protection any more. In fact, they do not need a pretext at all.
All that is needed to trigger violence and murder today is one's identity – caste or religion, the themes that Modi talked about in his Independence Day speech in the first year of his coming to power and in his radio address on Sunday.
In the three years of Modi at the helm, violence in the name of caste and religion has not just increased in the country, it has increasingly come to be associated with the dispensation.
Saffron goons go unpunished, Union Ministers and the ruling party's MLAs and MPs defend killers, lynchings are sought to be justified through comparison to past communal events and beef is officially turned into an instrument of communal polarisation through various bans.
Modi's exhortations have been proved to be not just hollow, but tools of a dog-whistle policy of sending out messages only to whom they are meant to reach.
While they sound like appeals for peace, they are in fact signals for the unofficial and seemingly unorganised armies of the ideology. If the "moratorium" speech of 2014 was any indicator of what happens when Modi says these "keywords", it is time to brace for more, again.