How BJP used the Gujarat co-operative bank sector to 're-monetise' its funds
It is becoming increasingly clear that while ordinary citizens were forced to endure endless agony over their hard-earned money following demonetisation, BJP used its position in power to manage its own money quite conveniently.
Between early days after demonetisation and now, several reports have surfaced that point out how the party may have converted old notes worth hundreds of crores into new ones without attracting any scrutiny.
First, reports of BJP leaders knowing about demonetisation in advance came out. Then it was reported that the party indulged in a massive land-buying spree in many states, using cash.
Also read - Did Amit Shah's bank in Gujarat receive Rs 500 crore soon after note ban?
Now, much evidence is coming to light that indicates that BJP may have used co-operative banks run by its own leaders to keep its money safe.
An investigation done by The Hindustan Times has pointed out that cash deposits in 285 district cooperative banks (DCBs) across the country saw a six-fold surge in less than a week after the demonetisation announcement of 8 November.
Leading these banks in this unbelievable surge was Amreli Jilla Madhyastha Sahakari Bank Ltd (AJMSBL) in Gujarat's Saurashtra region, whose Chairman is not just a senior BJP leader in the state but also a cabinet minister.
The bank's cash deposits on 7 November were to the tune of Rs 1.3 crore but over the next four working days, the deposits surged to Rs 209.15 crore, a 200-fold jump. How unusually high is this figure for the bank can be gauged from the bank that the highest deposit in the last quarter was a meagre Rs.6.2 crore. Dileepbhai Sanghani is AJMSBL's Chairman and also the agriculture minister of Gujarat.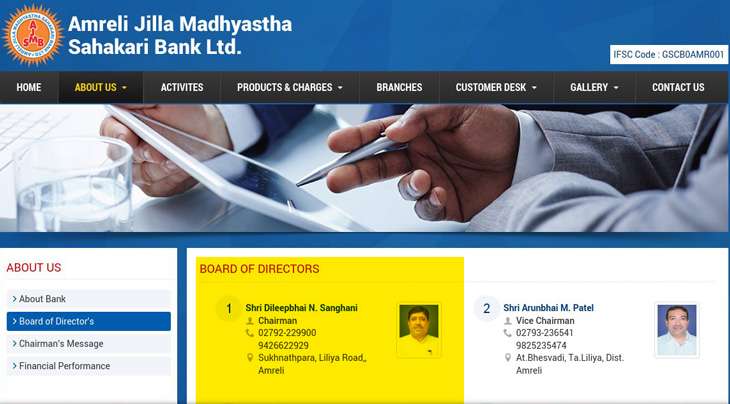 In his statement to HT, Sanghani essentially said that all this money came from genuine deposits by all its customers, but a 200-fold spurt in deposits is a very unusual banking activity. What Sanghani really needs to explain and investigative agencies need to probe is: how did the deposits go up exponentially in such a short time frame?
The Enforcement Directorate (ED) is currently investigating deposits made in 300 co-operative banks.
Same story, another bank
Another media report has claimed that Rs 600 crore were deposited in another cooperative bank in the state in just three days after the demonetisation announcement.
This bank, the Ahmedabad District Co-operative Bank (ADC), is in Ahmedabad and BJP national president Amit Shah sits on its board of directors.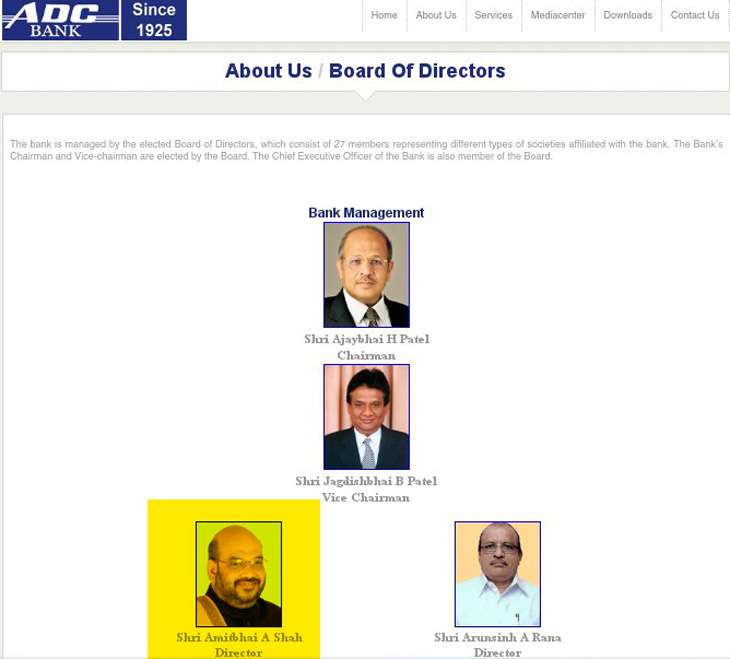 The BJP connection doesn't just end there. ADC's Chairman is Ajaybhai H Patel, who is also the Chairman of the Gujarat State Co-operative Bank, the apex bank of all the 17 district co-operative banks in the entire state. He is said to be a close confidante of Shah and came to power at the apex bank along with several other BJP leaders, in 2009.
These include Minister of State in the Gujarat government Shankar Chaudhary, vice-chairman of the bank, AJMSBL's chairman Dileepbhai Sanghani, BJP MP from Porbandar Vitthalbhai Radadia, BJP MLA from Bharuch Arunsinh A Rana and Amit Shah himself.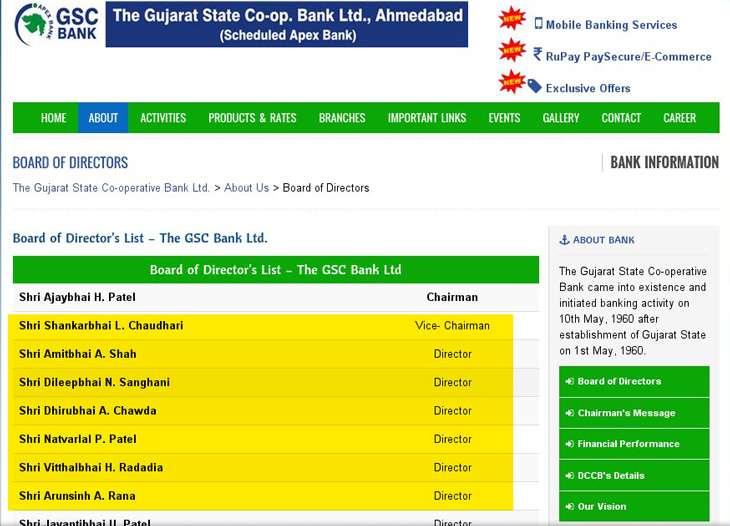 A close-knit circle
Some of these people are close aides of Shah and have been named in various controversies linked to the BJP chief's days as home minister of Gujarat. ADC's chairman Ajay Patel was named by the CBI in its chargesheet as an accused in the Soharabuddin Sheikh fake encounter case.
Along with him, a director in ADC Yashpal Chudasama was also named as an accused.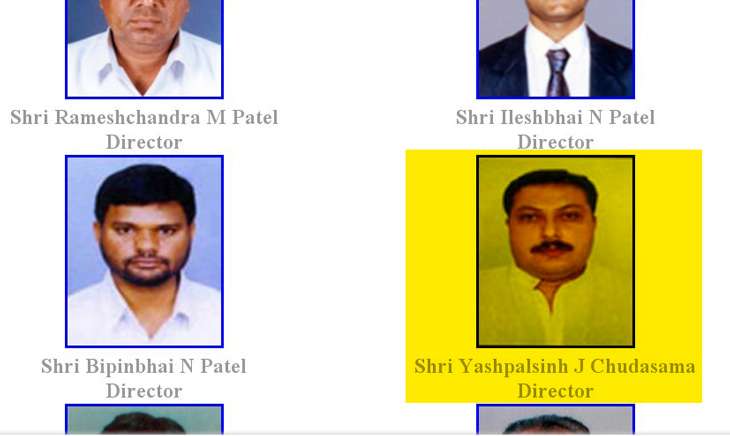 Chudasama, Patel and Shah were accused of trying to influence witnesses to thwart the probe in the case. All these linkages clearly established the BJP's hold on the co-operative bank sector in Gujarat.
A top Congress leader in Gujarat also told Catch that the BJP indeed used this hold to "re-monetise" its funds in the state. He said co-operative banks worked till late in the night in early days after demonetisation only for this purpose.
If this has indeed happened and media organisations and opposition politicians know about it, have investigative agencies not taken cognisance and launched probes?
If probes have been conducted, how is it that no information came out unlike several other cases of raids and arrests in other parts of the country that were widely publicised? It is time for either the agencies or the BJP to answer these questions.
Edited by Aleesha Matharu
More in Catch - Demonetisation may slow down economy: President Pranab Mukherjee
Gujarat's old bag of tricks to turn black money into white comes into play