Gujarat's old bag of tricks to turn black money into white comes into play
Rathin Das
| Updated on: 10 February 2017, 1:39 IST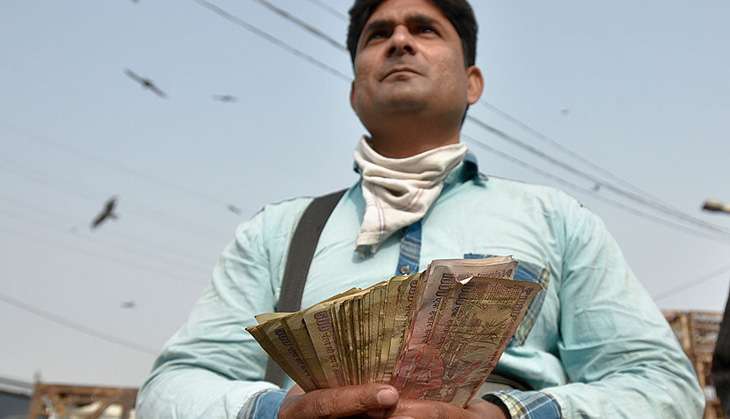 If necessity is the mother of invention, the people of Gujarat proved it once again in letter and spirit very soon after Prime Minister Narendra Modi announced the demonetisation of Rs 500 and Rs 1,000 notes on the night of 8 November.
In fact, the 'invention' of several of these tricks to turn black money into legitimate white money actually predates Tuesday's announcement.
Gold rush
Minutes into the announcement itself, people rushed to jewellery shops, which usually shut at 8.30 pm, to buy gold as quickly as possible.
Some even called up jewellers they knew, urging them to defer their closures as they would arrive soon to buy gold in exchange of hard cash in denominations of Rs 500 and Rs 1,000.
Also read - The nano chip enabled currency note rumour has been traced to Baba Ramdev
The bullion dealers obliged. All this only served to push gold prices up immediately to Rs 41,000 per 10 grams.
One jeweller told local journalists that a businessman paid Rs 1 crore in cash but took a receipt for only Rs 65 lakh.
The 'gold rush' was such that the coins and bars soon went out of stock and people bought jewellery hurriedly without wasting any time to choose between designs.
A shiny, old trick
Turning unaccounted cash into gold is not exactly a new trick in the business-savvy state where a wide variety of economic offences are socially sanctified to be called entrepreneurial skill.
A large chunk of business transactions in Gujarat happen in cash. This means the deals never reflect in the banking system.
Deals galore
Another method that has been adopted to tackle this crisis is 'donating' all high denomination notes to temples or religious trusts in exchange of currency notes of still valid denominations, albeit at a premium of 25%. The 'devotees' walk out with Rs 100 notes while the trust takes all the Rs 500 and Rs 1,000 notes.
Yet others rushed to petrol pumps even though their car fuel tanks were full and converted up to Rs 80,000 into pre-paid petro cards to be used over next few months.
Moreover, agents have also mushroomed in lower middle class areas to offer 'good deals' to semi-literate people by exchanging five Rs 100 notes for one Rs 500 note plus Rs 10 more.
Networks of money
Some of the worst affected in this whole mess have been those from a lower strata - vendors, construction workers, mechanics and maids - as they are neither able to sell anything nor can buy their own essentials with the Rs 500 note they have now.
But there is one trade that has been hit hard by the demonetisation move. Locally, it is called the 'Angadia' service - basically an illegal courier network through which cash worth crores travels between Ahmedabad, Surat and Mumbai.
As per an estimate, the 'Angadias' carry cash and diamonds worth nearly Rs 150 crore a year with no record except a 'chit' from the sender to the receiver.
The service is so popular in Gujarat that many well-meaning people here refuse to believe that it is actually an illegal trade. In fact, when Central Tax and intelligence agencies intercept crores of cash from 'Angadias' during the election campaigns, a section of the local media lampooned the sleuths for not being aware of such a 'simple' method of transit of unaccounted money.
In the know
But, even as hundreds of people queued up outside the banks on Thursday morning, a cross section of people believe that some business men in the state were tipped off earlier about the impending demonetisation as they do not appear to perturbed at all.
Informed sources say that many real estate dealers, who are not too close to the ruling party to be privy to the demonetisation decision, were indirectly told to buy land in the outskirts of two-tier cities - not just in Gujarat, but all over the country.
Realtors think that the move is designed to give them hefty benefits whenever these towns would be included in the Smart City list, but they had no inkling that it was also meant to drain their illegal cash.
During detailed conversations, it emerged that nobody is willing to believe that the country's largest party would allow its thousands of crores to go down the drain just to eradicate the menace of black money.
Several people now admit that someone close to the party they knew had hinted not to accumulate notes of higher denominations, certainly not after Diwali.
Edited by Aleesha Matharu
More in Catch - Rahul tweets against ban on 500, 1000 rupee notes. But P Chidambaram makes positive noise
Dhan ki baat: Craziest explanations for Modi's black money announcement