Dhan ki baat: Craziest explanations for Modi's black money announcement
Catch Team
| Updated on: 10 February 2017, 1:40 IST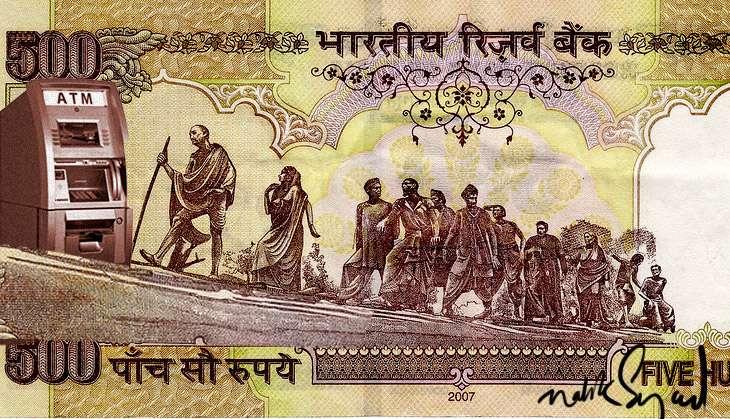 You may like him or hate him but no one can deny the fact that Narendra Modi is an expert at springing surprises on the people.
His announcement that the Rs 500 and Rs 1000 notes presently in circulation will be discontinued evoked mix reactions, at least on Twitter. While some waxed eloquent in admiration, many others made fun of the exercise.
The most worried are those who are about to get married or purchase property, two activities in which the use of black money is the most rampant.
People attributed Modi's decision to various factors, ranging from a Tughlaq-like mindset to the consumption of intoxicants.
Here are some of the funniest responses on Twitter.
Dilli ke smog me gaanja kisne milaya bey?

— Sambha (@sambha_bhilane) November 8, 2016
Achha chalta hoon, duaaon mein yaad rakhna. pic.twitter.com/dyYLCAVy2i

— Aisi Taisi Democracy (@AisiTaisiDemo) November 8, 2016
I am selling this rare collectors Rs 500 note from 2016 AD Modi era for Rs 10,000. Anyone interested please contact. Pls RT. pic.twitter.com/zTcXN3527y

— Kabir Taneja (@KabirTaneja) November 8, 2016
दो दिन तक सब कुछ फ्री भी करवा दो सर। https://t.co/wvNgVp5mM7

— Scotchy (@scotchism) November 8, 2016
Was waiting for the George Bush moment, this turned out to be Tughlaq moment.

— Scotchy (@scotchism) November 8, 2016
With Modi ji's grace my hard earned notes are worth nothing #BlackMoney pic.twitter.com/nDKj4FTqmN

— Jas Oberoi (@iJasOberoi) November 8, 2016
During the next few days - Bhagwan teri ATM ko shanti de.

— Ramesh Srivats (@rameshsrivats) November 8, 2016
Humour gains currency! 😂
Via @manojanthikad & @PreetiSMenon pic.twitter.com/zk4rq9Qyp5

— Ramesh Ramachandran (@RRRameshRRR) November 8, 2016
Another whatsapp gem #BlackMoney pic.twitter.com/WRIRoi68mm

— Jamie Alter (@jamie_alterTOI) November 8, 2016
"Behti ganga me haath dhona" @Paytm folks be laughing all the way to the banks.

Rs 500 #BlackMoney pic.twitter.com/INnt2cF4UX

— Saurabh (@SilentlyBeating) November 8, 2016
Rs 500 & Rs 1000 notes occupy lot of space in Sandook, To simplify this problem I've introduced Rs. 2000 notes.(2016) pic.twitter.com/mJGkwHsEG0

— History of India (@RealHistoryPic) November 8, 2016
Meanwhile people waiting outside the Swiss Bank to deposit their Black Money.(2016) pic.twitter.com/xHh8DF4LNm

— History of India (@RealHistoryPic) November 8, 2016
Salla kal bank Jaao.... Line me Lago 🙅 pic.twitter.com/TDPtqKvv9F

— Akash Banerjee (@akashbanerjee) November 8, 2016