The shani in his vrishchik: An astrologer's exit poll on Modi & Bihar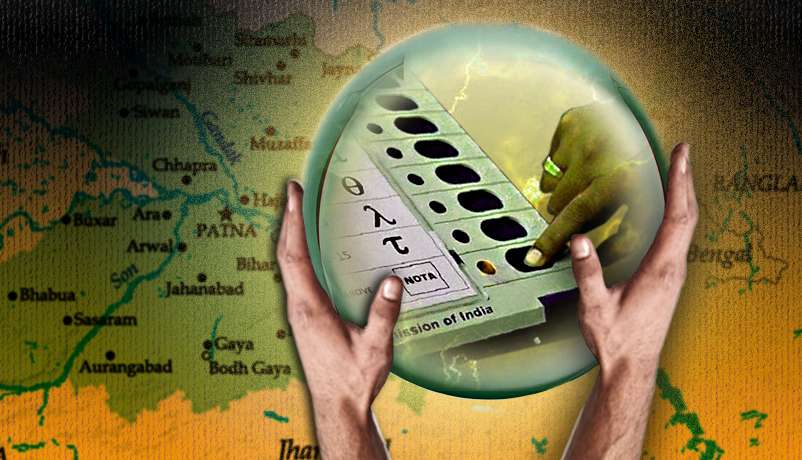 In the high heat of the Bihar campaign, Prime Minister Narendra Modi mocked chief minister Nitish Kumar for his belief in superstition and tantra.
But a scientific temper is hardly the strong suite of any politician. Fact is, Modi himself -- and almost every other politician in India -- prays to the stars.
Or, are prey to them.
Since no survey could hazard a straight prediction about the verdict in Bihar tomorrow, we figured it's time to call a spade a spade and handover to an exit poll from an astrologer.
Not until long ago, Sushil Kumar Tripathi was certain that Narendra Modi could not put a foot wrong. From bringing "glory" to the country to winning elections, he would do it all with ease.
Now, Tripathi is singing a different tune. Not unlike many commentators who were gung-ho about Modi but are now having a rethink.
Also read - Skill Dil: Modi's job portal makes a pitch for palmists, astrologers & moneylenders
Only Tripathi is not a political analyst or a commentator. He's an astrologer.
Tripathi, 65, does predictions for the famous Thakur Prasad Astrological Calendar of Varanasi. He has strong credentials, too, apparently.
He claims to have correctly predicted the NDA's loss and the UPA's victory in 2004; share market turbulence and tsunami the same year; heavy rains and the resultant damage in 2005-07; UPA's return to power in 2009 as well as its subsequent crisis.
So, what is his prediction for the Bihar election result?
Losing the plot
When the Thakur Prasad calendar for 2015 was published in January, it carried Tripathi's predictions about the fortunes of Modi and the BJP for the entire year.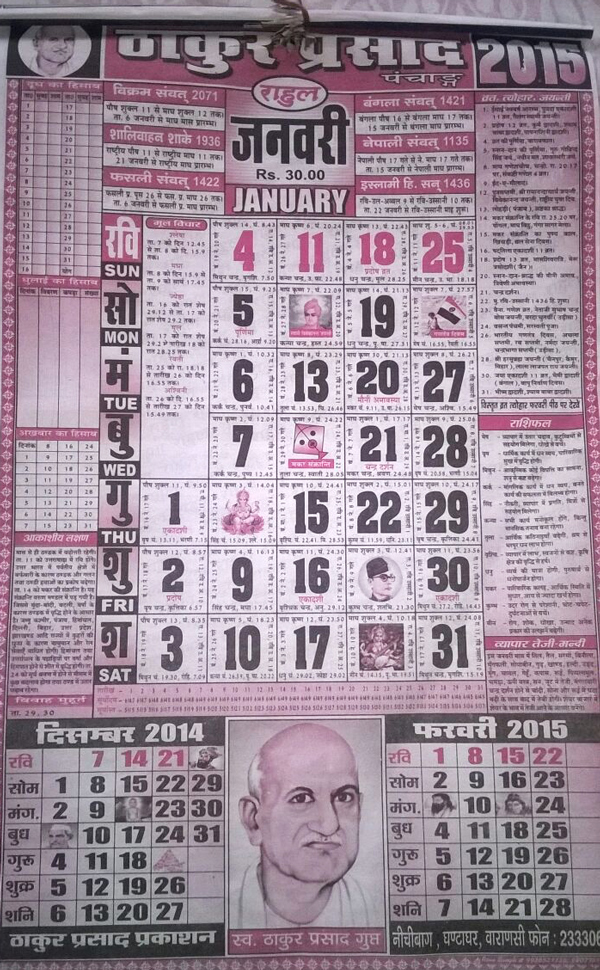 An enormously auspicious period for a full year from 26 January 2015.
A brief period from 27 May to 15 September would be somewhat distressing.
After 15 September, it would be all victory, prestige and glory.
According to this, the Bihar election was all but in the bag.
But now Tripathi isn't so optimistic. Why? "Modiji ke vrischik me shani ka pravesh ho gaya hai," he explains the revision in his predictions. In earthly idiom, it means: Saturn has entered the prime minister's Scorpio zodiac and messed up everything.
This inauspicious period, the astrologer adds, actually began in December 2014 and will last till June 2017. It isn't so bad that Modi will suffer major losses, but he won't gain anything either.
Overall, Modi will continue to enjoy a run of good luck that began in 2005 and will last until 2021
What this means, Tripathi helpfully explains, is that though Modi will stay as the prime minister, his party won't win any assembly elections in this period.
Thus, the BJP will lose Bihar.
And elections in Assam, Kerala, Puducherry, Tamil Nadu, West Bengal, Goa, Manipur, Punjab, Uttar Pradesh and Uttarakhand. Tripathi specifically mentions Uttarakhand and West Bengal as the states where the BJP will not win.
Ground reality
But didn't the BJP win polls in Maharashtra, Haryana and Jharkhand, and formed the government in J&K during this "inauspicious period"?
It's one thing to win polls riding on anti-incumbency, Tripathi explains, his analysis more political than astrological, and quite another to snatch victory in states where the party has little standing.
Indeed, conventional political wisdom peppers most of Tripathi's predictions. This January's positive outlook for Modi had statements such as "Modi's foreign policy won't be loose" like the UPA's" and "he has inherited a weak economy from the previous government".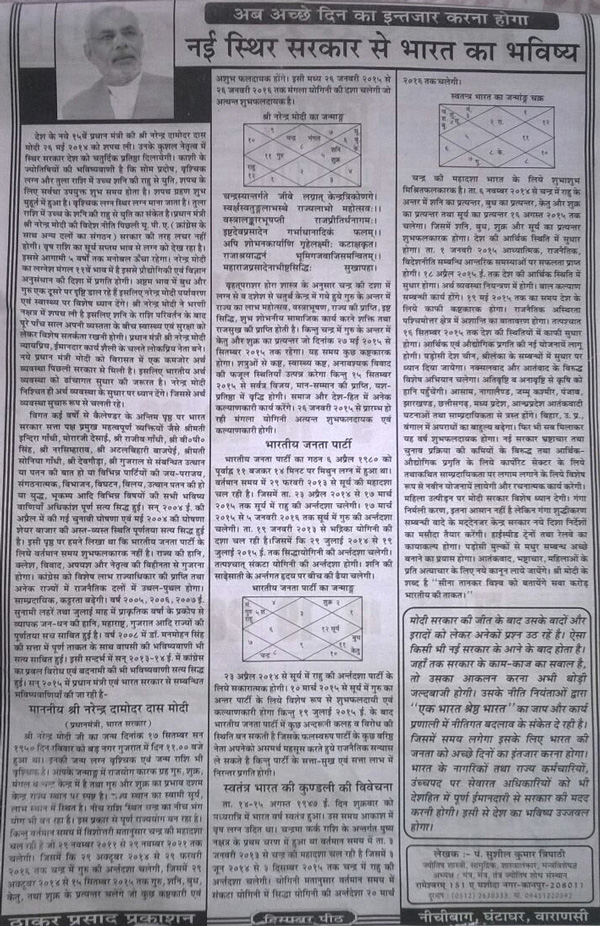 His current astrological thumbs down for Modi too is informed by a political assessment of his government. He mentions, for example, high prices of dal and controversies created by Modi's associates over beef eating, Ghulam Ali's concert and suchlike.
However, Tripathi says overall moon is in a beneficial position in Modi's horoscope because of which he is enjoying a good-luck run that will last for 16 years. It began on 29 November 2005 and will last till November 2021.
Thanks to Bejan Daruwallah's revelations, we now know that the Prime Minister does believe in astrology, just like some of his colleagues in the Union Cabinet.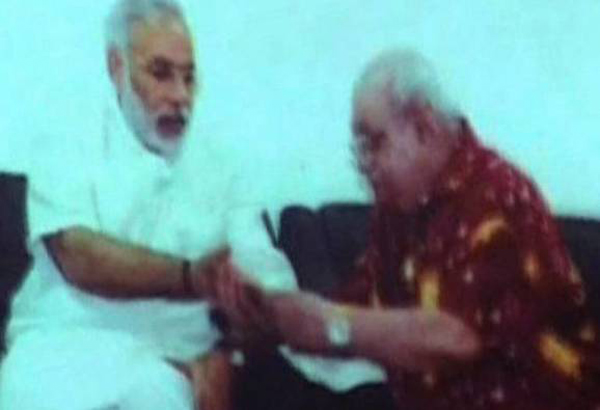 He also believes in luck as he has himself declared in his electoral rallies.
It will be a tough call for him to read Pandit Sushil Kumar Tripathi's latest predictions. Accepting them whole-heartedly will mean worrying about all the forthcoming assembly polls. Trashing them will mean concerns over the Lok Sabha polls of 2019.
Well, he only has to wait till 8 November to find out.
Also read - Tough to predict Bihar results. But here are the factors that will count
Battle for Bihar: exit polls have merely deepened the suspense