Delhi: BJP releases 'Charge sheet' against AAP govt, Kejriwal says he will take good suggestions from it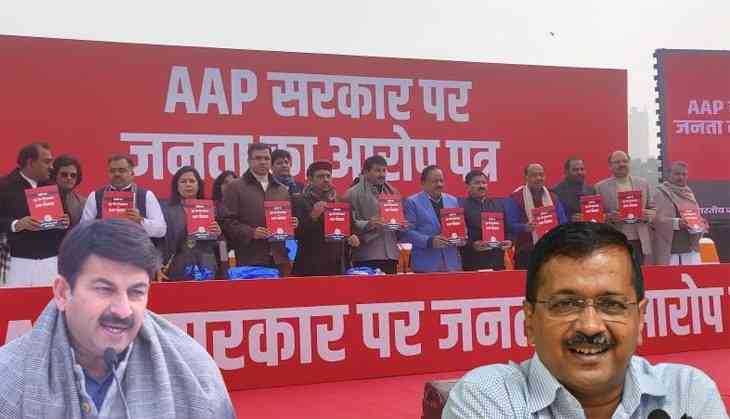 Hours after Delhi BJP released a 'charge sheet' against Arvind Kejriwal led government, alleging that the AAP has 'misguided and befooled' people in the last five years and failed to fulfill the promises made before the 2015 Assembly election, Chief Minister Arvind Kejriwal on Saturday said his party will go through the charge sheet and will implement the good suggestions from the charge sheets.
Responding to the charges, Delhi CM said one should keep his critics close to himself. Kejriwal quoting poet Kabir Das's words said, 'nindak niyare rakhiye'.
Also Read: Delhi Assembly polls: BJP releases 'charge sheet' against Kejriwal government
"We will go through the 'aarop patra' of the BJP and whatever good suggestions have been given in it we will implement it in the next five years. We want everyone to review our work and point out our shortcomings and give suggestions so that we can do more good work," he said. Assembly polls are likely to be held early next year in Delhi. The AAP had won 67 out of 70 seats in the 2015 elections.

On Thursday, the Election Commission reviewed the preparedness of various agencies ahead of the assembly polls in Delhi, with the city police top brass expressing confidence that it is fully geared for the electoral exercise.
Officials aware of the deliberations said the Delhi Police top brass was of the view that law and order situation in the national capital was well under control and that the force was prepared for the elections.
(With PTI Inputs)
Also Read: Man breaches Priyanka Gandhi's security in Lucknow, see what happens next