Dawood Ibrahim: can Modi bring him back?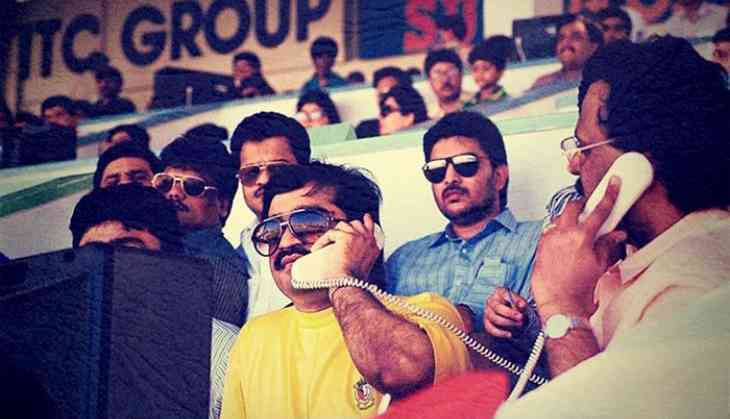 The mission
In election mode, Narendra Modi had promised he would bring India\'s Most Wanted - Dawood Ibrahim - to justice if he came to power.
He wanted a covert op like the US raid that killed Osama bin Laden in Pakistan.
There was possible joint US-India action on this. But now India is trying to get Pakistan to eliminate Dawood.
Factors in favour
National Security Advisor Ajit Doval is obsessed with capturing Dawood. He has planned daring attempts before
Dawood is no longer useful to the ISI. There\'s an \"air gap\" between him and his criminal empire. Chhota Shakeel is the key stand-in.
It would help Pakistan reinvent its international image if they eliminated Dawood.
The hitch
Eliminating Dawood through a covert-op in Pakistani territory would send Indo-Pakistan relations to rock bottom.
Dawood has business dealings with many Pakistani politicians, who will try to protect him.
While Home Minister Rajnath Singh and Pakistan High Commissioner to India, Abdul Basit, have been spatting publicly over the whereabouts of Dawood Ibrahim, has a different script been playing out to get at the fugitive from justice? It would seem so.
On a cold winter evening, warmed by generous libations in a plush South Delhi living room, a retired Pakistani General was being harangued by a group of Indian strategic affairs experts on Pakistan's role in promoting terrorism.
It was February 2015. The initial bonhomie of Narendra Modi's inauguration as Prime Minister had been followed by a series of missteps by both sides, and frost had set in on India-Pakistan relations.
There seemed to be no takers in the room for the retired General's claim that Pakistan's attitude to terrorism had changed fundamentally after the Peshawar school attack of December 16, 2014.
His argument that the time for normalising bilateral relations was at hand, was met with skeptical smiles as his audience emptied its glasses.
"Look, we will be convinced only if you send a strong positive signal to India. We know that you cannot part with Hafiz Saeed - your politicians also have to win elections. But Dawood Ibrahim is a different kettle of fish. If you were to get rid of him, for example, and let it be known that he had been killed because of his anti-India activities, then we would know that finally you were serious about improving ties with us," said an eminence grise of the Indian strategic community as his parting message to the guest.
Later, at dinner, the Pakistani General, a frequent visitor to India, asked, "Why am I hearing this name - Dawood Ibrahim - from almost everyone I meet this time? I had thought India would ask for Hafiz Saeed's head or for hastening the trial of Zaki-ur-Rehman Lakhvi. But here I am being told that we should consider assassinating Dawood. It was even suggested to me that we could bring Dawood to the Indo-Pak border and hand him over quietly. I cannot figure out what is going on," he exclaimed.
Welcome to Narendra Modi's India, someone said.
Modi's promise: Dawood Ibrahim, dead or alive
Handing over Hafiz Saeed might not be such a bad idea, a former diplomat said with a mischievous smile. But even he agreed that Dawood Ibrahim might be a better target dead or alive. "But if he manages the money of several Pakistani politicians, how can they hand him over or even kill him?" someone asked.
India's most wanted criminal continues to be the subject of dinner table as well as Parliamentary discussion. While the government seems confused about his whereabouts, media tweets circulate several alleged addresses of the fugitive in Pakistan.
The dark personality of Dawood Ibrahim seems to excite Indians of all political hues. He is particularly painful for PM Modi as bringing him to justice in India was one of his tall and yet to be fulfilled election promises.
On the campaign trail, hinting at covert operations to achieve the objective, he had even asked, "Did the US hold a press conference before carrying out the Abbottabad raid?" referring to the US Navy Seals operation against Osama bin Laden within Pakistan.
One year on and the spectre of Dawood Ibrahim continues to haunt Modi.
Will Pakistan play ball?
Recovering the terrorist dead or alive would have been a major propaganda coup for the Modi government. The country might even forgive other unkept promises in the backwash of nationalism.
Modi has the advantage of National Security Advisor Ajit Doval by his side, who is equally obsessed with capturing the fugitive and in his earlier avatar is known for having planned several daring attempts against Dawood.
[fullsuite/]
Now suddenly it seems everyone expects the Pakistani establishment to oblige by doing what several Indian covert ops have failed to do up to now. How reasonable is this?
It would suit both India and Pakistan if Dawood is killed and the body's recovered from a third country
Indian officials seem to believe that Dawood Ibrahim can only be got rid of by either a US drone or if the Inter-Services Intelligence (ISI) does the job for India.
The way for a US operation was cleared after the first official meeting between Modi and Barack Obama on 30 September 2014. A joint statement issued in the wake of the meeting explicitly talked of "joint and concerted efforts" against the D-company, among other terrorist groups.
Hoping that Pakistan will hand over Dawood to India alive is a pipe-dream. But Pakistan today has good reasons of its own to get rid of Dawood Ibrahim. He is not a Pakistani but an Indian citizen who has escaped from justice. As a criminal and a terrorist, Pakistan must not be seen to be harbouring him if it wants to reinvent its international image.
Dawood is painful for Modi; bringing him to justice was one of his tall, yet to be fulfilled election promises
A more compelling reason for Pakistan to co-operate with India would be that Dawood is completely isolated today. He does not even travel to Dubai for fear that he may be captured and handed over to India.
As he rarely moves out of hiding, there is, effectively, an "air-gap" between him and his criminal empire. Most of his domestic and international criminal operations are apparently run now by his lieutenant Chhota Shakeel. It is Shakeel, who can operationalise whatever the Pakistani establishment wants get done, not Dawood.
Dawood has become little more than a security burden on the ISI with no future benefits. It is perhaps this understanding which has encouraged the hope that Pakistan would do the needful without India having to launch one more covert operation to target Dawood.
All options open
Knowing the current security establishment in India, Dawood will certainly remain in India's crosshairs.
Sooner or later, if he is recovered from Pakistan or killed within Pakistani territory by an Indian covert op, it will be a victory worth tom-tomming about for the Modi government.
However, such an eventuality would plunge Indo-Pak relations to a new depth especially given Pakistan's vehement denial of Dawood's presence in that country. It cannot afford that. There is, therefore, a rationale for Pakistan to oblige India on its most wanted fugitive from justice in the best way it thinks fit.
If he is recovered from a country other than Pakistan, it would suit everyone concerned.