Can new party Sumeti Mukti Morcha tip the balance in the demand for Gorkhaland?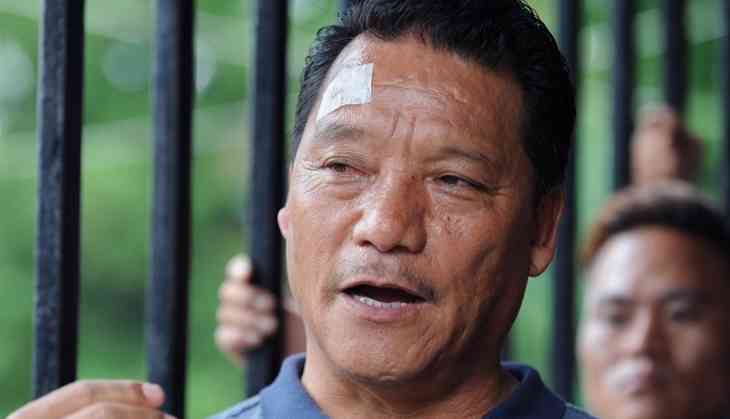 After Bimal Gurung, the suspended Gorkha Janmukti Morcha (GJM) leader, claimed that he would make an appearance in Darjeeling, a new party Sumeti Mukti Morcha, with the goal of supporting the GJM faction led by Binoy Tamang, announced itself as the latest entrant in the state.
Officially launched on Friday, Bhuwan Chhetri has been nominated as the party's general secretary.
According to Chhetri, the party's main aim is to carry forward the demand for a separate state of Sumeti Anchal in a democratic way and through discussions with the state government and the Centre.
More so, the party says that it will not take part in an bandhs or hold political rallies to push forth their demand.
Sumeti Anchal is a part of the Gorkhaland area - with Sumeti defining the areas that border the areas that fall near the Teesta river and Mechi river.
"We support the demand of Gorkhaland, but our main focus is create a separate state of Sumeti Anchal. We will also lend our support to GJM leaders who are fighting for the separate state of Gorkhaland in a democratic manner," Chhetri said.
A senior GJM leader welcomed the new party and said that an all party meeting will be held, called by West bengal Chief Minister Mamata Banerjee, next month at Uttakanya in Siliguri.
"We feel there is need for a strong alternative party in the Darjeeling area who can oppose Bimal Gurung's views and at the same time continue the demand for separate state of Gorkhaland. We welcome the support of such small hill parties," another senior GJM leader said.
Binoy Tamang also said that GJM "urges all other parties to join hands with us who supports our democratic movement."
Underlining that Sumeti Mukti Morcha believed in a non-violent movement, Chhetri said, "We have decided to prepare leaflets and distribute it to gauge the sentiment of the people. We have already set up our units at Kalimpong, and Kurseong."
According to Imakalyan Lahiri, a senior political analyst and professor of International Relations at Jadavpur University, says that while a section of people in the hills have branded rebel leaders of GJM - such as Binoy Tamang - as betrayes, another section believes he provides the people with an alternative option to continue the fight for a separate homeland.
The political fight between BJP and All India Trinamool Congress to wrest control in the hills is all set to get far more intense in the coming days.