BJP to field senior leaders from key Lok Sabha seats in West Bengal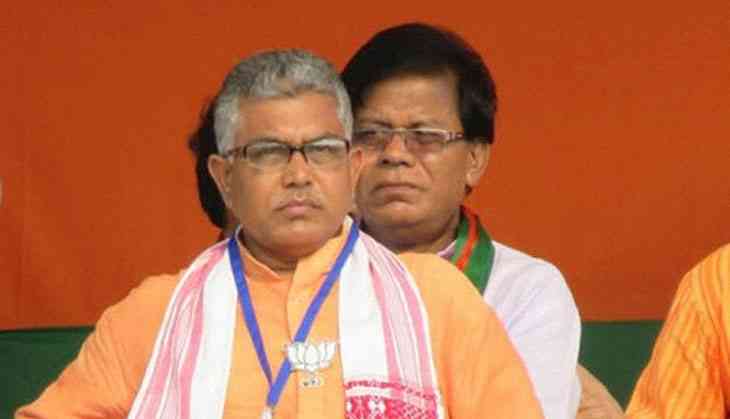 Going on the front-foot ahead of the 2019 General Elections, the Bharatiya Janata Party has decided to field senior leaders from key seats like West Midnapore, Purulia, North Kolkata , Dum Dum and Birbhum.
The party's in-charge for West Bengal held a two-day meeting in Kolkata, in which it was decided that BJP national secretary Rahul Sinha will be fielded from North Kolkata against senior All India Trinamool Congress leader Sudip Bandhyopadhyay.
BJP state president Dilip Ghosh is likely to contest from West Midnapore, in a effort to capitalise on the party's recent gainst in the area. He is likely to be up against sitting AITC MP Sandhya Roy.
Presently Ghosh is the MLA from Kharagpur but BJP sources say that he has been able to build a strong base in some of the tribal pockets in West Midnapore, such as Dantan and Keshiary.
Similarly, BJP state general secretary Sayantan Basu is likely to contest from Purulia.
Basu said, "A meeting was convened. Nothing has been finalised on seats....If the BJP leadership wants me to contest from Purulia, I will contest from the seat".
In Dum Dum, BJP is planning to field Shamik Bhattacharya against senior AITC leader Sougata Roy. Locket Chatterjee of the BJP is likely to be fielded against the AITC's Shatabdi Roy in Birbhum.
A BJP source said that these candidates have been selected after analysing the performance of the concerned leaders in building the party's base in West Bengal.
For instance Chatterjee is said to have been rewarded for developing contacts on the ground in Birbhum.
Sitting MP Babul Supriyo is all set to contest from his seat Asansol, but the other BJP MP from the state SS Ahluwalia is unlikely to be re-nominated from Darjeeling. In 2014, Ahulwalia won with the support of Gorkha Jan Mukti Morcha chief Bimal Gurung. But Gurung has now been sidelined in the GJMM and under Binoy Tamang, the outfit has moved closer to the AITC.
Some within the BJP say that Chandra Bose could be fielded from Darjeeling.