BJP accuses Hemant Soren of 'promoting black money' with 'bury money in ground' remark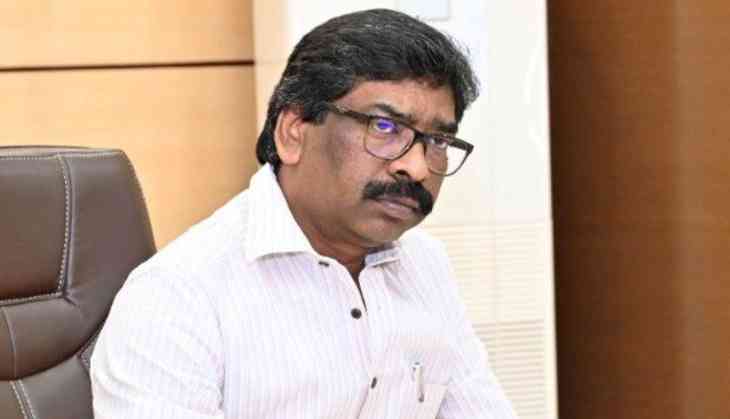 Bharatiya Janata Party (BJP) has criticised Jharkhand Chief Minister Hemant Soren over his "bury money in the ground" remark, and described the statement as "unconstitutional and irresponsible" alleging that he is promoting black money.
However, the Jharkhand Mukti Morcha has defended Chief Minister's remark stating that it is relevant in the present circumstances.
This comes days after the Chief Minister asked the people to bury their money in the ground instead of depositing it in the banks.
"Do not keep your money in the bank. The banks are sinking. Pack it in plastic and bury it in the ground, but do not deposit the money in the banks. Our ancestors used to do the same. They used to pack money in the sack, and boxes. The money used to be safe. Now, even that much is not safe," Soren had said.
Reacting to the statement, BJP spokesperson Pratul Shahdeo asked Soren to withdraw his remark.
"I have not seen any Chief Minister giving such an unconstitutional, irresponsible statement. He is asking people to bury their money, which means he is talking about promoting black money and illegal money. He should withdraw this statement or a case should be registered on it," Shahdeo said.
Senior JMM leader Supriyo Bhattacharya said that the Chief Minister's remarks are correct.
"What Hemant Soren said is 100 per cent correct. The statement is not wrong in any way," he said.
Dubbing Soren's statement as "satire", state Health Minister Banna Gupta said that people deposit money in LIC and banks to secure their future.
"But today, over Rs 1,000 crore of LIC's money has sunk. The Chief Minister has sarcastically in this context," he said.
Congress state president Rajesh Thakur, while reacting to ally Soren's remark said that it is relevant in the present situation as the people's trust in the LIC and SBI has reduced.
"The statement of the Chief Minister is relevant in today's situation. Thousands of crores of LIC and SBI have sunk. So in such a situation, it is relevant. How will people trust? SBI is considered the biggest savings bank and people deposit money in LIC with the slogan 'Zindagi ke saath bhi, Zindagi ke baad bhi'. Today its condition is getting worse," Thakur said.
(ANI)
Also Read: 'Rahul Gandhi realised his responsibilities after 52 yrs...' Sambit Patra takes swipe at Congress MP