Bhagwant Mann quits as AAP's Punjab chief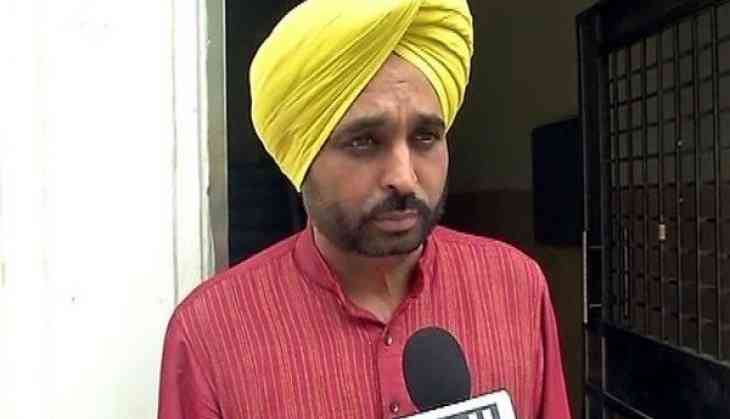 Punjab Aam Aadmi Party (AAP) chief Bhagwant Mann resigned from the state president's post on Friday.
His move comes after the party head and Chief Minister of Delhi Arvind Kejriwal issued an apology to former Akali minister Bikram Singh Majithia for accusing the latter of being involved in drug trade.
However, Mann took to Twitter assuring that in spite of his resignation, he would continue to fight against corruption as an "Aam Aadmi of Punjab."
"I am resigning as a president of AAP Punjab. But my fight against drug mafia and all kinds of corruption in Punjab will continue as an "Aam Aadmi" of Punjab," he tweeted.
Earlier, Kejriwal had accused Majithia of being allegedly involved in drug trade.
Thereafter, Majithia reportedly filed a criminal defamation case in May 2016 against Kejriwal and AAP leaders Sanjay Singh and Ashish Khetan for falsely linking him to the drug trade and tarnishing his image.
However, on Thursday, the AAP chief apologised in court for his "unfounded allegations" and announced the withdrawal of all his statements. He also submitted a copy of the apology letter to the court.
--ANI