As Johri makes headlines another JNU prof now faces sexual harassment charges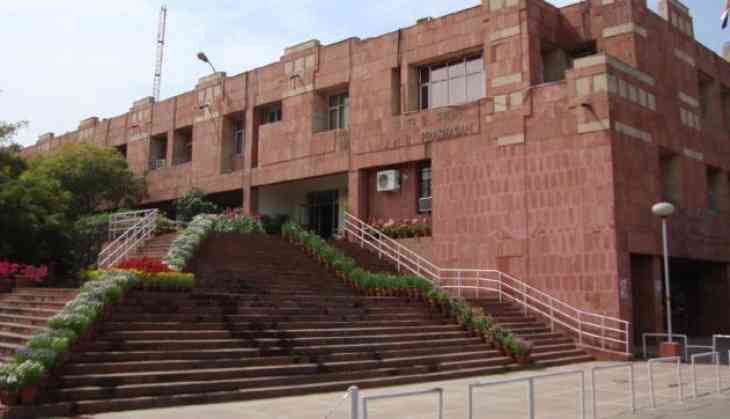 Even as Jawaharlal Nehru University grapples with sexual harassment charges against Atul Johri, a fresh issue of sexual misconduct has come to the fore. The Delhi High Court recently issued multiple notices over a petition by a JNU student who alleged that Mahendra P Lama, a professor harassed him for helping another student who faced sexual misconduct by him.
That's not all. According to sources, Lama faces sexual harassment charges from two female research scholars too. Lama is with JNU's Centre for South Asia Studies (CSAS) under School of International Studies (SIS).
In the first case of the petition, filed by Prashant Kr Sharma, the high court on 20 March sent notices to:
JNU
Lama
Rajesh Kharat, who earlier chaired CSAS
Ajay Patnaik, former dean of SIS
Rector Chintamani Mahapatra
They were given a week to respond.
Petitioner Sharma is pursuing a PhD from CSAS. He reportedly helped a female research scholar who escaped from China after alleged sexual harassment by Lama when the two were there as part of a research team on 17 October, 2017.
Sharma told Catch that since then Lama and Kharat harassed him – his synopsis was not cleared and his registration for the new semester in January was stalled.
"He had no choice but to move court as he was being repeatedly harassed by the accused," Sharma's lawyer Dibyanshu Pandey told Catch. "Sharma is from a poor family and he is being threatened that he would not be allowed to complete his PhD because he helped the student escape," he said.
He also alleged that he was repeatedly asked to dissuade the female student from making an official complaint to JNU's Internal Complaints Committee (ICC). She, however, did complain and an investigation is underway. Her supervisor was also changed.
Lama, however, was not suspended or restrained from taking classes. He is also on the panel for admissions for the upcoming academic session.
In January, ICC received complaints of sexual harassment complaints against Lama and Karat from two more students. They were also being supervised by Lama for their thesis.
An e-mail by one of the two students, addressed to Vice-Chancellor M Jagadesh Kumar among others, went viral recently. Excerpts:
"I write with regards to the complaints that I have registered with ICC on 8th January 2018. I had registered a complaint of sexual harassment against Prof. M.P. Lama and Prof.Rajesh kharat.
"The two professors have not been restraint from going to SIS building and the Centre for South Asian Studies. Moreover they are on the panel of interviewers in the on going admissions process. Why (have) such people have been interested with such responsibilities pending multiple inquires against them in ICC?
"I hereby request you to remove Prof. Mahendra P. Lama and Prof. Rajesh Kharat from the interview panel of CSAS immediately and suspend them until inquires reach its logical conclusion. There are strong possibilities that if they are not removed from the panel and suspended immediately, the inquiry will be influenced."
None of the female complainants approached the police, unlike in Johri's case.
On the campus, students affiliated with Akhil Bharatiya Vidyarthi Parishad alleged that the JNU Students' Union (JNUSU) and the JNU Teachers' Association (JNUTA) were shielding the accused professors. "Large-scale have taken place against Prof Johri, who is a supporter of the VC. But there is no mention of Prof Lama as well as Prof Karat and Prof Pathnayak who are shielding him... You can see the hypocrisy of the Left," Vinay Kumar, ABVP's JNU wing president, told Catch.
Former JNUTA president Ayesha Kidwai refuted the allegations. "The Atul Johri case reached prominence because of police complaints were registered due to the incompetence of the ICC... It is the incompetence of the ICC due to which the said professors have not been found guilty or suspended and they are still part of the panel of interviewers." She said as ICC doesn't divulge identities nobody knew about the cases against Lama and Kharat.
There was no response from a representatives of the JNUSU, which was involved in a scuffle with Delhi Police on Friday over protests regarding Johri's case.
On his part, Patnaik said the comlainant never approached him and denied having any influence over ICC. Lama and the JNU administration were unavailable for comment.
Edited by Joyjeet Das