Amit Shah says, Gujarat's thumping victory has delivered message that PM Modi will win 2024 LS polls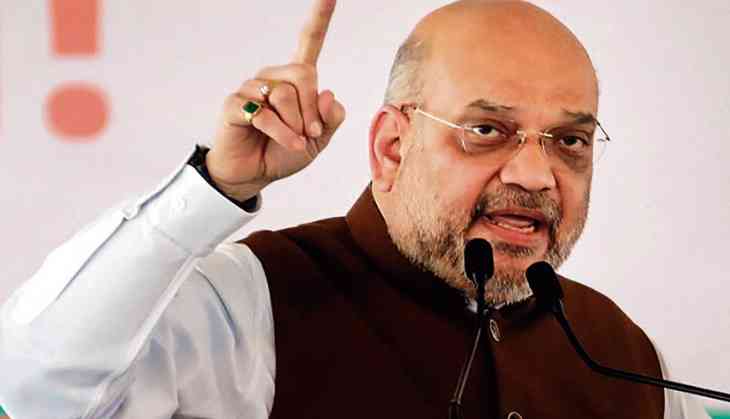 Union Home Minister Amit Shah on Sunday said that the recent victory in the Gujarat Assembly elections was important to convey the message of Prime Minister Narendra Modi's victory in the upcoming 2024 Lok Sabha polls.
Addressing the public in Gandhinagar at the inauguration and laying of various development projects, here, Amit Shah said: "The seat of Gandhinagar north was not BJP's, but now you all have voted for BJP, hence it is my responsibility to complete all the works of this constituency."
"The Plastic Free Village campaign has started from Moti Adraj today and soon a health and wellness centre will also be constructed," he said mentioning that a Sewage Treatment Plant (STP) has also been inaugurated in Rupal to treat the water.
He also cited a veiled attack on the opposition Congress and Aam Aadmi Party (AAP) who also contested the Gujarat Assembly elections where the BJP attained a massive victory with a blooming lotus in 156 of the total 182 seats in Gujarat.
"This time the Congress people came with a new look, and some new people from Delhi too came but BJP won with a thumping majority. The Gujarat Assembly election has not only been important for the state but it has also significantly delivered the message from Kashmir to Kanyakumari that PM Modi will be the Prime Minister in 2024 as well," he said.
In the recently held state assembly elections in 2022, Congress had finished a distant second with 17 seats while the Aam Aadmi Party (AAP), the new electoral entrant in Gujarat won 5 seats and the Samajwadi Party (SP) won a lone seat and three Independent candidates, too, registered wins.
In the home state of Prime Minister Narendra Modi and Home Minister Amit Shah, the BJP has smashed all previous records of electoral performance.
Gujarat CM Bhupendra Patel, too, scripted history, winning the Ghatlodia constituency by a record margin of about 1,92,000 votes. This constituency has given Gujarat two of its chief ministers - Anandiben Patel and the current CM [Patel].
Among the important seats that BJP won in 2022 were Congress bastions Mahudha and Thasra of Kheda, Borsad of Anand and Vyara. These seats were held by Congress since Independence. Mohan Konkani of the BJP bagged the prestigious Vyara seat.
The BJP had also won 24 out of 27 ST reserved seats in Gujarat, an increase of 12 seats as compared to the last elections. The tribals, too, voted for BJP in huge numbers.
(ANI)
Also Read: Lalu's son Tej Pratap Yadav addresses Bihar CM as Nitish Kumar 'Yadav'