Akhilesh reshuffles ministers, tries to appease all communities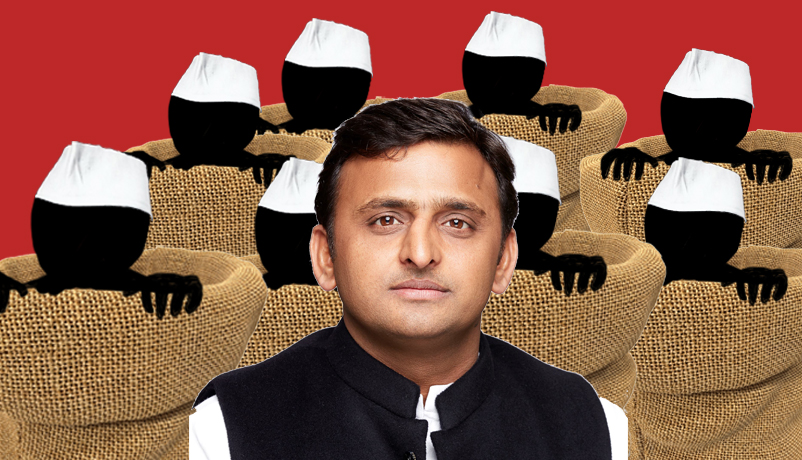 The move
Akhilesh Yadav dropped eight ministers from the UP cabinet on Thursday
Then, on Saturday, he inducted 11 new ones and elevated nine others
The significance
The CM wants to appease as many communities as possible ahead of assembly polls in 2017
He also wishes to signal that he is his own man, not just dad Mulayam\'s son
More in the story
A surprise entrant, poached from the Akali Dal
Why the move may not work for Akhilesh
With Uttar Pradesh set to go to the polls in a little over a year, Chief Minister Akhilesh Yadav has begun his efforts to appease people of all castes and communities.
On Saturday, 31 October, Akhilesh reshuffled his cabinet, inducting 11 new ministers and elevating nine others.
What's significant is that just two days before, he had dropped eight ministers, supposedly for non-performance. But, speaking to the media in Bhubaneswar on Friday, he said this wasn't so - he just wanted to give a chance to some new faces.
The new ministers have one thing in common - all of them have strong support bases, but have so far remained insignificant.
The inductees
Cabinet ministers
Arvind Kumar Gope
Kamal Akhtar
Sahab Singh
Balwant Singh Ramoowalia
Vinod Kumar
MoS independent charge
Riyaz Ahmed
Nitin Agarwal
Yasir Shah
Shadab Fatima
Fareed Mahfooz Kidwai
Ram Sakal Gurjar
Mool Chandra Chauhan
Madan Chauhan
Ministers of state
Bansidhar Baudh
Radheshyam Singh
Tej Narain Pandey
Pappu Nishad
Shailendra Lalayi Yadav
Omkar Singh
Sudhir Rawat
In addition, Hemraj Verma was to be appointed as an MoS, but was unable to reach the swearing-in ceremony on time.
Surprise addition
Of these ministers, the most significant inductee is Ramoowalia, a former Union minister belonging to the Shiromani Akali Dal. Ramoowalia is a member of neither house in UP, and his induction comes as a surprise.
But experts feel this move is part of a larger design - to make space for more minority community leaders.
Sikhs are present in large numbers in districts like Lakhimpur Kheri, Bareilly, Rampur and Saharanpur, and Akhilesh would hope the induction of Ramoowalia will please the community, bearing in mind the 2017 assembly elections.
The Ayodhya factor
It's not that Akhilesh is not trying to keep Hindus in good humour. The induction of Pandey is a step in this direction.
Pandey is an MLA from Ayodhya, which is an important site for Hindus. He was a minister in the past, but was removed, and had been sulking ever since.
The biggest surprise is the induction of former Union minister and ex-Akali Dal member Ramoowalia
Ayodhya is of huge symbolic importance to the BJP, and was considered its stronghold, which is why Pandey's victory in the 2012 elections was a pleasant surprise, even for the Samajwadi Party.
Not just his father's son
It's not as though this reshuffle will lead to people forgetting the eight ministers who were sacked. Some analysts feel there's a great difference in stature between the ones removed and the ones inducted.
Political analyst Sharad Pradhan told Catch that the exercise was a bit futile. "Many of those who were on the outside looking in were very angry. They had not had a taste of power. But this move is also counterproductive, because now those who've got dropped will be angry. The whole exercise is futile," he said.
By inducting ministers from a cross-section of communities, Akhilesh has tried to minimise the damage. He also knows that most of the sacked ministers are veteran socialist leaders, and as such, would probably not turn rebellious.
But by sacking them and bringing in those close to him, such as Yasir Shah, Akhilesh has tried to send out a signal that he's finally stepping out of his father Mulayam Singh Yadav's shadow.
Rajesh Gupta, political science lecturer at Pandit Prithinath College, Kanpur, said: "Before the elections, Akhilesh wants to prove that he's his own man and not just his father's son."
However, the Lucknow-based Pradhan disagrees: "This doesn't look like Akhilesh's handiwork. Rather, with Mulayam not keeping well and getting on in age, it seems the father wants the son to come out of his shadow and take over as the undisputed leader of the party.
"This is reflected in the choice of leaders who've been dropped. The ones with major corruption or criminal charges are still there, while two or three good leaders have been removed.
"Another major clue is that without even deciding on portfolios, the CM has gone to London for some seminar. There just doesn't seem to be any seriousness about this on his part."
Gupta believes this is a case of too little, too late, in terms of impact on the 2017 polls. He said: "Elections are a year and a half away. The time is too short for the new ministers or the government to prove their efficiency. The reshuffle has come a bit too late."