After Mohan Bhagwat's speech, Congress chief Rahul Gandhi explains how India's top institutions being 'systemically captured' by RSS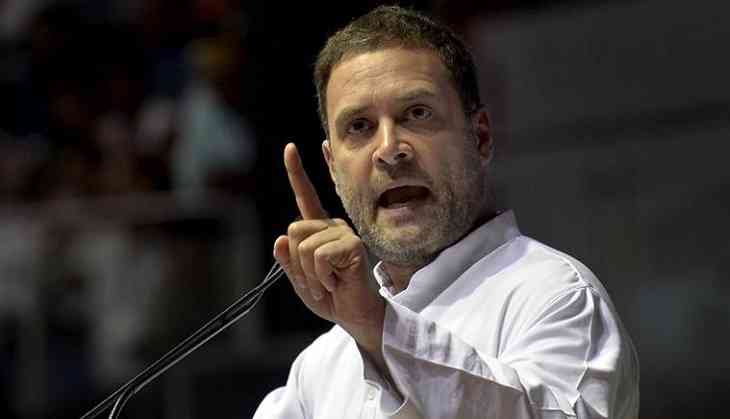 Days after Rashtriya Swayamsevak Sangh chief Mohan Bhagwat's speeches on 'Future of India: an RSS perspective', Congress Chief Rahul Gandhi alleged that the country's top institutions like Supreme Court, Election Commission were being 'systematically captured' by the RSS.
"(RSS chief) Mohan Bhagwat in his earlier speeches has said: 'We are going to organise the nation'. Who is he to organise the nation? The nation will organise itself. In next couple of months, their fantasy will be smashed," said Gandhi while interacting with eminent academicians from across the country at the Siri Fort.
He also said that the saffron group is trying to impose one idea on the entire country but India cannot be governed by any one idea.
He was further quoted by ndtv.com as saying "What we are fighting is the attempted capture of this 'golden bird' by the RSS. They have understood very clearly that electoral battle for them, they can win it once, but they can't repeatedly win it. They have understood that. So, now what they are doing is that they are saying elections will come and elections will go, let us capture all of India's institutions and let us capture the golden bird with a bypass surgery".
Describing it how it is being done, Gandhi said "When Mr (Narendra) Modi came to power, a person from Gujarat was chosen to head the SPG. In a short time, he left the position. He told me that he refused a list of SPG officers handpicked by the RSS, and that is why he was sent home".
Also read: Bengal Minister Siddiqullah Chowdhry refused to accept triple talaq ordinance; says 'No one will adhere to it'