Advantage Tejashwi: Bihar by-polls may trigger another churn in state politics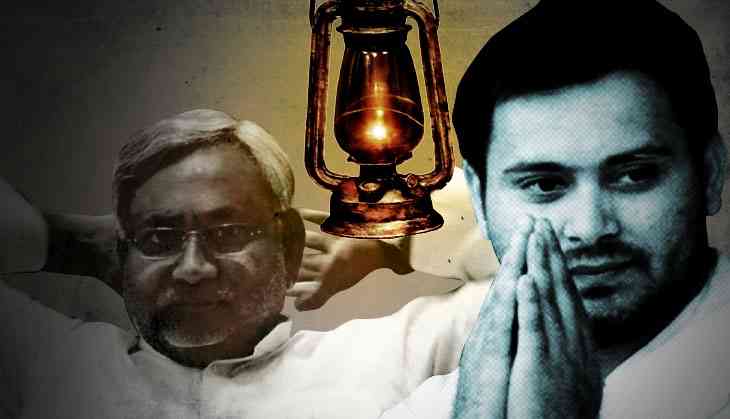 The results of by-polls in Bihar today may or may not be a verdict on Chief Minister Nitish Kumar's decision to switch alliances overnight, but they will certainly come as a point of crisis for him.
Out of one Parliamentary seat and two Legislative Assembly seats that faced by-polls on 11 March, RJD has won two, with the ruling BJP managing to bag only one Assembly seat.
Araria signals RJD's hold
RJD's candidate Sarfaraz Alam was headed for a huge victory in Araria Lok Sabha constituency. The seat had fallen vacant after the death of his father Mohammad Taslimuddin, who was the area's long-serving RJD MP and local heavyweight.
Before the by-polls, Alam was a JD(U) MLA and joined his father's party just a month ahead of the by-polls. Alam has had a checkered past, having been suspended from JD(U) over charges of molesting a couple on a train.
However, his victory will come as a boost for RJD, against the background of party supremo Lalu Prasad Yadav being in jail and the party having just lost power in the state because of Nitish Kumar's switch.
This victory will also be seen in continuation with two other Lok Sabha by-polls that were held in neighbouring Uttar Pradesh, which too the BJP lost. The Samajwadi Party won both UP seats, with a sympathetic push from the BSP.
The Araria result will also come as a certificate of leadership for Lalu's son and former Deputy CM, Tejashwi Yadav. Tejashwi was the ostensible reason Kumar had held responsible behind his decision to jettison the Grand Alliance and return to the NDA.
Tejashwi has since then become a vocal critic of Kumar, challenging the latter's governance and his politics from within the state assembly as well as from multiple fora outside. That the party managed to retain its Parliamentary and assembly seats in such adverse conditions will come as a testimony to Tejashwi's ability to lead the party to electoral victory.
Jehanabad brings more good news for RJD
RJD's Kumar Krishna Mohan won the Jehanabad assembly seat that was earlier held by his father, Mundrika Yadav. The taste of this victory would have turned sweeter for RJD because the last time it won the seat, it was in alliance with JD(U).
The JD(U) is its rival now and the victory will come as a clear stamp of approval from the electorate for RJD and not the ruling party.
Accepting well-deserved congratulations for both victories, Tejashwi was humble in his response, presenting the success as a consequence of the treatment meted out to his father.
आपने 'लालू' को नहीं एक विचार को क़ैद किया है। यही विचार और धारा आपके अहंकार को चूर-चूर करेगी।

हमने जनता की अदालत में बड़ी विनम्रता से अपनी बात रखी।जनता के प्यार ने विनम्रता और शक्ति प्रदान की है बाक़ी लोकतंत्र में जीत-हार चलती रहती है।

— Tejashwi Yadav (@yadavtejashwi) March 14, 2018
He also took a dig at Prime Minister Narendra Modi, thanking him for setting off central probe agencies against him and several of his other relatives.
Thank you very much 🙏. Agencies will again be active now for sometime. Have learnt a lot. Credit goes to Agency Poly-tics of Modi govt. https://t.co/70OHN91Lt8

— Tejashwi Yadav (@yadavtejashwi) March 14, 2018
The RJD did not contest in Bhabua assembly constituency, but the results came as a dampener for the anti-BJP alliance. It was the Congress that had put up its candidate on the seat that had fallen vacant after the death of BJP's MLA Anand Bhushan Pandey.
BJP fielded Pandey's wife Rinky Rani and she managed to retain the seat for the party. Conceding defeat on the other two seats, BJP leader and Deputy Chief Minister Sushil Kumar Modi said the results were an indicator of a sympathy wave.
किसी का कोई कमाल नहीं।सहानुभूति का कमाल है।बिहार में लोगों ने परिवारों को जिता दिया।भभुआ में महगठबँधन का कमाल क्यों नहीं चला ?

— Sushil Kumar Modi (@SushilModi) March 14, 2018
Many saw these by-polls as a crucial test for Tejashwi as well as Nitish and with the scales now tilted in the favour of the former, the CM will suffer a loss of face. These results have the potential of triggering another round of churn in Bihar's politics.