Absence of big-wigs from Rahul Gandhi's iftar doesn't mean chink in opposition unity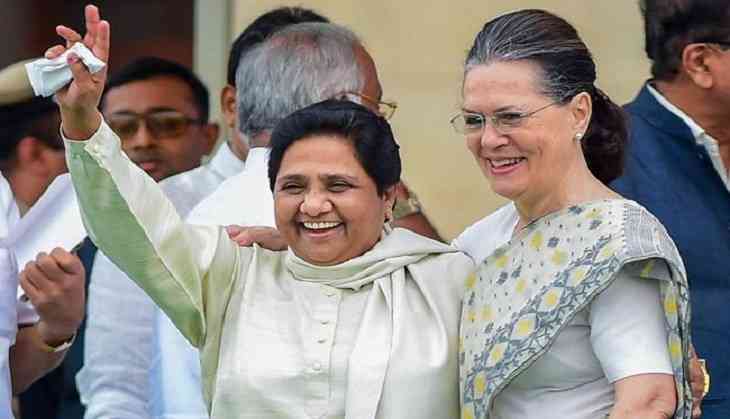 Much has been made of the absence of some of the stalwarts of Indian politics from Congress President Rahul Gandhi's iftar. At least four top leaders who had attended HD Kumaraswamy's swearing-in as chief minister of Karnataka to present a picture of Opposition unity – Mamata Banerjee, Sharad Pawar, Mayawati and Akhilesh Yadav – did not attend.
However, does that necessarily mean a boycott? As has already been reported, none of the parties that these leaders head went unrepresented at the iftar. Dinesh Trivedi, DP Tripathi and Satish Chandra Mishra were there on behalf of Banerjee, Pawar and Mayawati, respectively.
Even Yadav had sent an emissary, a source who attended the iftar told Catch, but it is yet to emerge clearly who this representative was.
Mayawati is in any case known to stay away from functions hosted by other parties. Barring Yadav, the presence of confidantes of the other leaders amounts to an unequivocal expression of solidarity with the Indian National Congress. The absence of the satraps themselves could be attributed to various factors.
A senior Opposition leader who attended the iftar, told Catch on the condition of anonymity that he did not get that feeling at the iftar which the next-morning newspapers tried to portray. He said the general atmosphere at the gathering was of bonhomie and in the spirit of collaboration.
The source also underlined that the presence of other senior leaders of the parties concerned should be enough to scotch misgivings about any kind of rift. He did add, though, that when a rainbow coalition is in the making, the various players should be allowed to have bargaining chips of their own to balance their own interests with that of the alliance.
Another senior leader of the Opposition unequivocally said that media was mischievously playing up the absence of some leaders. He said this was a social gathering and did not necessarily demand the same level of attendance that a political gathering like Kumarasamy's swearing-in demanded. He added that all those leaders who were invited and were in Delhi attended the iftar.
Many have conjectured that by staying away from the event, Pawar, Banerjee, Mayawati and Yadav did send one message to the Congress, though – Rahul Gandhi is junior in experience to all of them and so it would be hard for them to signal that he shall be the leader of a multi-party alliance that is still in the works.
This is borne out by the fact that they have all attended gatherings hosted by former Congress president Sonia Gandhi in the past. Gandhi and Mayawati even shared a warm hug and held hands as recently at Kumaraswamy's swearing-in.
With about a year to go for the Lok Sabha polls in 2019, there is a long journey ahead for the Opposition. Key issues like seat-sharing and alliance leadership are yet to be thrashed out and events like the swearing-in and the iftar are just the beginning.
As the new Congress chief, this was Rahul's first such function. Events will pick up pace when the country will start inching closer to polls. Until then, developments like some leaders not attending a few events should not be over-analysed.