A red-faced Left Front admits decision to hold bandh over note ban was wrong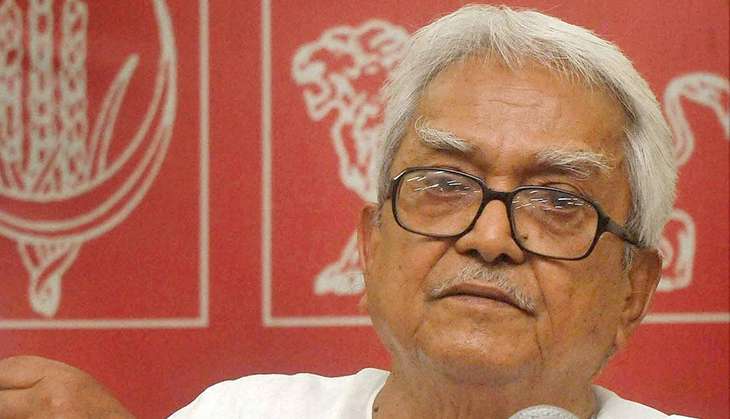 The Left Front was left red-faced as its 12-hour strike to protest the Centre's demonetisation of high-denomination currency notes on 28 November failed to evoke much response from the people, with front chairman Biman Bose acknowledging that the "thought" behind it was wrong.
"We thought that the people would understand the reason behind the strike. The thought we had was not right; it was wrong. We have understood this. We will take lessons from it in the future. We will discuss it at the party meetings," he told reporters.
His statement has given added mileage to the ruling Trinamool Congress (TMC) as they had boycotted the bandh. Instead, Chief Minister Mamata Banerjee took out a padyatra against the Modi government's demonetisation move.
Also read - Nitish backs Modi's note ban. But can he carry his allies together?
Top CPI(M) leaders said that Bose's comment has led a major blow in the party as even the response they received in the state to implement the bandh was low.
The strike was announced by the Left parties on 25 November after an urgent meeting called by the front.
It failed to evoke much response since government and private buses, trams and other modes of transport, including private vehicles, were seen plying on the roads normally, while most of the shops and markets remained open. Train services of the Eastern Railway in Sealdah and Howrah sections, besides Metro Rail services, were also normal, Railway sources said.
TMC chimes in
The TMC, which too is against the Centre's move, said it was good that the Left Front had understood the "futility" of calling strikes. TMC leaders have made it clear that it would have been beneficial for the CPI(M) to have participated in the padyatra.
TMC minister Partha Chatterjee said, "We have already said that bandhs always give people the wrong signal. CPI(M) has dug their own grave and Bose's statement once again highlighted CPI(M)'s condition in Bengal."
Failed to evoke a response
Observers say that Bose's statement gives a message to the masses that CPI(M)'s protest against demonetisation has not been taken positively by the people.
Prof Biswanath Chakraborty, a political analyst, said, "There is no hope for CPI(M) to get people's support in their anti-demonetisation move.
BJP leader Shamik Bhattacharya said, "People who are afraid of losing black money are opposing the move taken by the Modi government."
Inputs from PTI. Edited by Aleesha Matharu
More in Catch - Note ban: Mamata won't support opposition call for Bharat bandh on 28 November
Note ban: Opposition unites, but cornered Modi continues to skip Rajya Sabha