10 little soldiers: what Amit Shah's new recruits tell us about the BJP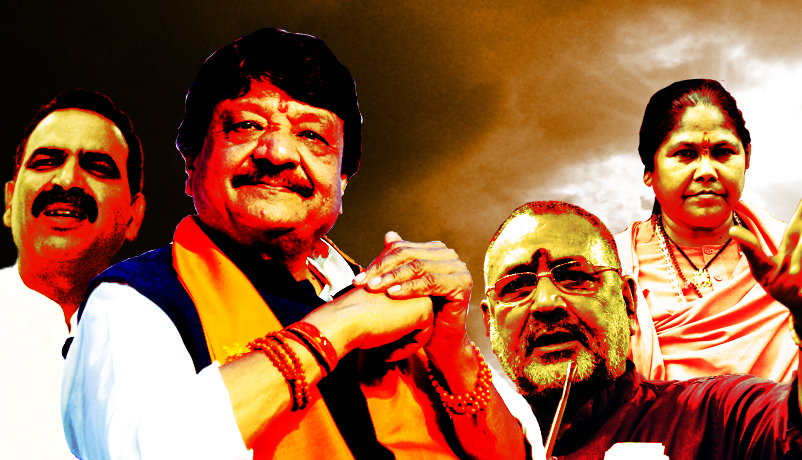 BJP president Amit Shah expanded his team on Wednesday to include 10 new members. If BJP insiders are to be believed, the new recruits will serve one purpose: strengthen Shah's authority.
The new members are a mix of Shah loyalists, business managers and others through whom Shah wants to control power equations within the party.
Handpicked by the BJP chief, they will help him manage several fronts, both within the party and outside.
While a few of the new recruits have been rewarded for their performance, the others have made the cut mainly due to their proximity to Shah. Here's a look at the new additions to the BJP president's crack team.
Business managers
Shyam Jaju, Vice-president
A Marwari from Maharashtra, he has good connections in the Marwari business lobby. He was earlier in-charge of the BJP headquarters.
Anil Jain, General secretary
A doctor by profession, Jain is known to be close to Amit Shah. He also has a good rapport with the business and corporate lobby in Haryana. He managed Prime Minister Narendra Modi's rallies during the Haryana Assembly elections last year.
Loose cannon
Kailash Vijayvargiya, General secretary
A Bania leader from Indore, Vijayvargiya is known more for controversial statements such as 'women must remain within the boundaries of dignity, or face the music'. Warning women, he said that Raavan kidnapped Sita only because she crossed the Lakshman Rekha.
It is strange that Vijavargiya has been rewarded despite his misogynist views. But then, the party also rewarded Muzaffarnagar riot accused Sanjeev Balyan with a Union ministership. Even Giriraj Singh, who made the controversial remark that 'those who oppose Narendra Modi should go to Pakistan', was made a minister.
Perhaps, Vijayvargiya's promotion has more to do with his links with Indore's business community. He is also seen as someone who can put a check on the power of Madhya Pradesh Chief Minister Shivraj Singh Chouhan.
The counterweights
Arun Singh, General secretary and Mahendra Singh, Secretary
Both Thakurs from Eastern Uttar Pradesh, they are supposedly Amit Shah's counterweights to Rajnath Singh, who is a Thakur and the party's tallest leader in UP.
Till now Rajnath was the main point of contact in the BJP for UP Thakur ticket-seekers. While some insist that their appointment will strengthen Rajnath, others point out that Shah has created two more power centres.
Arun Singh happens to be related to Rajnath, being married to his sister-in-law. Even Mahendra Singh is Rajnath's relative. Though related to Rajnath, they have grown close to Amit Shah during the past two years.
The achievers
Om Mathur, Vice-president
The veteran leader from Rajasthan has been rewarded for his handling of the Maharashtra Assembly elections. As the in-charge for the elections, he is credited for putting the Shiv Sena in its place, besides working toward the BJP's victory.
Avinash Rai Khanna, Vice-president
Khanna is a Rajya Sabha MP from Punjab. He was the in-charge for the Jammu and Kashmir assembly elections, where the BJP notched up its best ever performance and has become part of the ruling coalition for the first time.
Suresh Pujari, Secretary
He has been the president of the Odisha BJP unit and is known to enjoy the backing of the RSS.
The freshers
Maheish Girri, Secretary
The MP from East Delhi joined the BJP as late as October 2013. He has been associated with Sri Sri Ravi Shankar's Art of Living.
Farooq Khan, Secretary
A former Inspector General of Police, Khan joined the BJP in March 2014. His father Colonel Pir Mohammad Khan was a Jan Sangh leader in Kashmir.