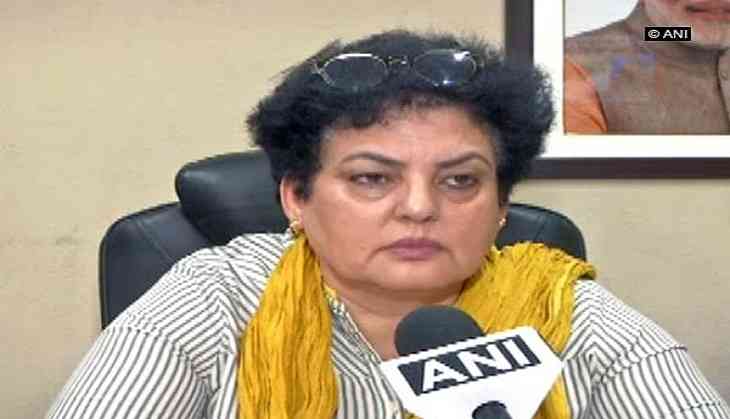 National Commission for Women (NCW) chief Rekha Sharma on Sunday lashed out at Kerala MLA PC George over his derogatory comments about the rape victim num from Kerala, and demanded strict action against the lawmaker.
This comes a day after George, an independent MLA, termed the raped victim nun a prostitute. The nun has alleged that Jalandhar Bishop, Franco Mulackal raped her. "No one has doubt that the nun is a prostitute. 12 times she enjoyed it and the 13th time it is rape? Why didn't she complain the first time?" George had said.
Reacting on the statement, Sharma told ANI, "I am ashamed of such lawmakers who are giving these statements instead of helping women. This is absolutely shameful. The NCW has already taken up the matter and we will write to DGP demanding strict action against him."
She added that she herself went to see the nun, who was in a deep trauma, and alleged that the Punjab government and the Kerala police were not taking the matter seriously.
"I met the nun in person, who was in a deep trauma. She was crying. She was protesting against the Bishop and demanding justice for herself. I have seen her being denounced by the church. She was denied basic facilities like ration and stipend. On that bishop, I have written to the Home Ministry as the Punjab government and Kerala police have not done anything. The bishop should be punished," Sharma further said.
Former NCW member Shamina Shafiq echoed similar views and said that George does not deserve to be called an MLA.
"I condemn such disgusting statements made by the MLA. He does not deserve to be called as an MLA. What kind of mentality is this, where the people, who are holding public positions are using such kinds of words? I am ashamed of repeating those words. It is absolutely shocking and unfortunate. Such people should be brought to books and strictly punished," she added.
On Saturday, a group of nuns staged a sit-in protest at the High Court Junction bus station in Kochi demanding the arrest of the Jalandhar bishop, who is accused of sexually assaulting a nun in Kottayam.
The incident came to light after a case was registered in June against four priests of Malankara Orthodox Church for alleged sexual assault.
The accused had allegedly threatened to disclose the victim's confessions, made in the church.
(ANI)