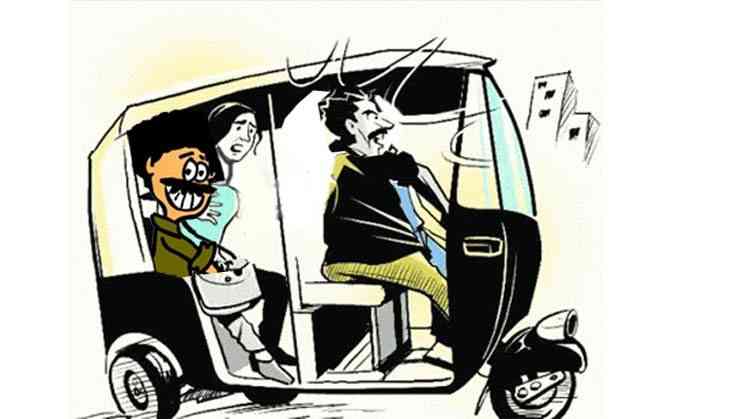 Shared auto ride in Ghaziabad's Sihani Gate area turned into a nightmare for a 40-year-old woman. She was allegedly robbed in broad daylight around 9 am on Saturday. The victim fought the four 'auto-gang' members, refused to let the auto speed away, but the passersby didn't bother to help this brave woman. The auto driver kept dragging her and kept pushing the speed paddle. Realising no help coming, she finally let go of the vehicle when the auto driver increased the speed further.
Modu-Operandi
According to media reports, when the victim boarded the auto, three other gang members were also sitting posing as passengers. Two were sitting at the back seat while one gang member was sitting next to the driver.
Driver stops the auto
After covering some distance, the driver stopped the auto, asking the passenger sitting beside him to go back as traffic police could penalise them. The victim objected as there was no place for the third person at the back seat.
Gange members overpower the victim
The gang members didn't pay heed to her objections. Meantime, one of the gang members allegedly opened her purse and took out the mobile and cash. Realising the danger, she asked the driver to stop the auto but he kept driving at high speed.
Woman pushes herself out of the auto
She managed to come out of the auto but this brave woman kept holding the auto bar and started shouting for help. But no one came forward to help her. Since the auto was still moving, she was dragged on the road for some distance. Finally, when no help came forward, she loosened her grip. The gang members managed to escape.
An FIR has been registered against unidentified persons at Sihani Gate police station.
Also Read: Himachal Pradesh: Verbal spat between BJP, Congress leaders over misuse of budgetary provisions