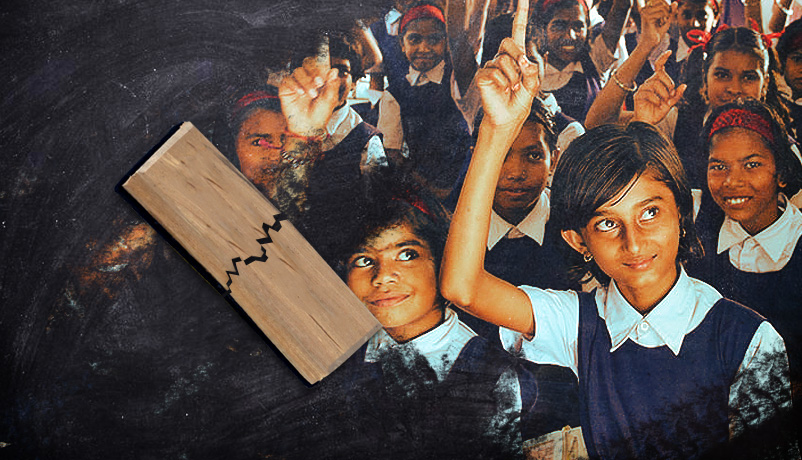 The Allahabad High Court, in what could be called a novel solution, has ordered that all government servants, elected representatives, members of judiciary and any other persons who get any benefit or salary from the state exchequer or public fund should send their children to primary schools run by the state education board.
This extreme measure has been undertaken to fix the poor quality of education in government schools. The court observed that once this rule is put in place, that government servants would ensure that state-run schools would function well, for the sake of their own kids.
While the intention might be well placed, the larger question here is whether it really solves the problem.
Inversely, it appears to jeopardise the future of the children who are suddenly moved from an environment of qualitative education to that of a school, at best, in a transitional mode.
The court has asked the Chief Secretary of the Uttar Pradesh (UP) government to "take steps within six months so as to make the aforesaid directions applicable from the next academic session," and file a compliance report thereafter.
Not just that, the HC has further ruled that any official not following the order "should be made to suffer other benefits like increment, promotional avenues for a certain period, as the case may be".
"If a little care would have been there on the part of responsible officers in making legislations for making recruitment, huge litigations resulting in lakhs of vacancies in primary schools maintained by the UP Board would not have been caused", the court remarked.
Very well. While the improvement in standards of teachers is an absolute necessity, would the improvement in education of the students who have been suffering sub-standard teaching all this while, suddenly begin to show results?
As we see it, the students who are already in such schools would have a hard time catching up. And on the other hand, the children of officials who are moved to a government school of lesser standard would naturally suffer. Does this decision then, solve the issue, or aggravate it?
(With PTI inputs)