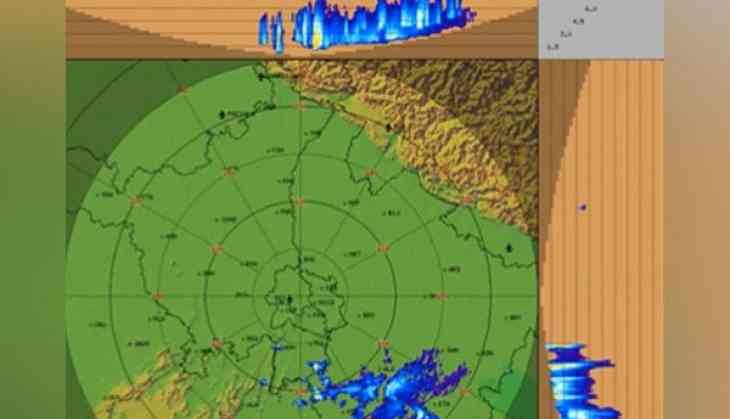 Rain, thunderstorm predicted in parts of Haryana, UP and Rajasthan
New Delhi: The Regional Weather Forecasting Centre (RWFC) has issued a warning of a thunderstorm with light to moderate intensity rain for various areas in Uttar Pradesh, Rajasthan, and Haryana on Sunday.
Where and When?
The thunderstorms with light to moderate intensity rain are expected to occur over and adjoining areas of Nuh, Hodal (Haryana), Nandgaon, Barsana, Jalesar, Firozabad, Shikohabad (U.P.). While light-intensity rain or drizzle is expected over and adjoining areas of Sahaswan, Atrauli, Badayun, Khair, Aligarh, Kasganj, Iglas, Sikandra Rao, Raya, Hathras, Mathura, Etah, Sadabad, Tundla, Mainpuri, Agra (U.P.) Deeg (Rajasthan) during the next two hours.
Other Weather Updates
The India Meteorological Department (IMD) has predicted isolated rainfall throughout the country in the next few days. Heavy rain is expected in Meghalaya and Assam today. There is a yellow alert for most states of India, while the northeastern states have been given an orange alert.
Precautions
The IMD has advised people to take necessary precautions in anticipation of wet and stormy weather. An orange alert asks authorities to "be prepared" to respond to any emergency situation arising out of weather change while the yellow alert signifies that the weather could change, and hence people should be vigilant.