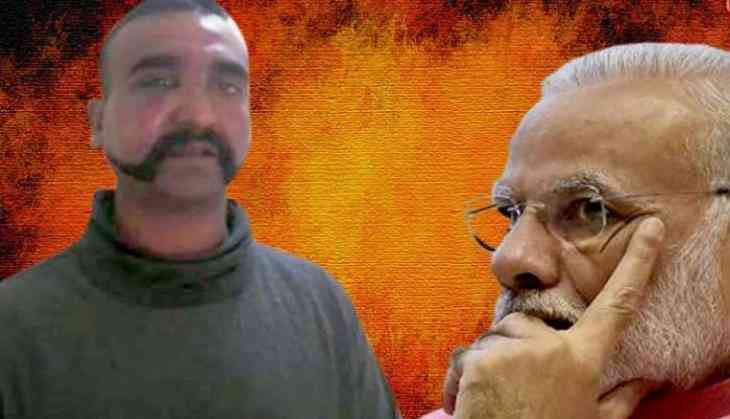 Roaring like a lion in his den, Prime Minister Narendra Modi is on a campaign trail in Gujarat and rallied in Patan for the General elections and took upon the Opposition and the neighbouring Pakistan over several issues.
While reiterating that he is the 'son of the soil', and its the duty of Gujarat to take care of the respective votes and the 26 seats, the PM reminded people that it's their son whose government must be back at the Centre otherwise people would ask questions.
PM Modi said, "It is the duty of the people of my home state to take care of the 'son of soil' by giving all the 26 seats in Gujarat to me. My government will come back to power but if Gujarat doesn't give the BJP all the 26 seats, TV discussions will be held on May 23 as to why did this happen."
PM Narendra Modi in Patan,Gujarat: When #Abhinandan was captured by Pakistan, I said(to Pakistan) that If anything happens to our pilot then we will not leave you pic.twitter.com/0Vlcb7I1A6

— ANI (@ANI) April 21, 2019
While the BJP won all the 26 seats of Gujarat in 2014 Lok Sabha election, its position has been tampered since the Assembly eletion of 2017, wherein the ruling party's chariot was stopped at 99 after several protests for reservation by the Patidar community and the instability in the Chief Ministership (Anandi Be Patel, Vijay Rupani).
Although, Gujarat is considered to be the Hindutva laboratory of the BJP and the polarisation of votes commences from this states.
PM Modi added in his rally at Patan that either he will be alive or the terrorists.
He took a jibe at the NCP chief Sharad Pawar and said, "Sharad Pawar says I don't know what will Modi do. If he is unaware of what Modi will do tomorrow, how will Pakistan Prime Minister Imran Khan know? Had Pakistan not returned our IAF Commander Abhinandan Varthaman, that day would have been 'katl ki raat'.
Also read: BJP's Gorakhpur candidate Ravi Kishan offers to set-up Bhojpuri film city if...