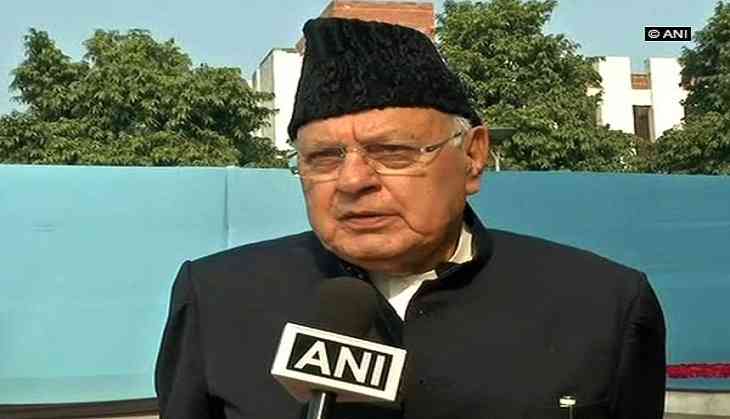 War not a solution, says Farooq Abdullah (ANI)
Former Jammu and Kashmir chief minister Farooq Abdullah on Tuesday called for dialogue to resolve the issue of ceasefire violations.
While asserting that war is not a solution, the National Conference (NC) president said that it is not only Pakistan which is firing.
"Are they (Pakistan) the only ones who're firing? We're firing too. Both sides are doing this. This has led to the destruction of people. This is leading to a war-like situation. War is never a solution to anything. The only solution is dialogues on ceasefire violation by Pakistan," he said.
His statement came a day after four army personnel lost their lives in heavy Pakistani shelling.
On February 4, an Army Captain and three jawans were killed and at least four people suffered injuries in heavy Pakistani shelling along the Line of Control (LoC) in Poonch and Rajouri districts of Jammu and Kashmir.
-ANI