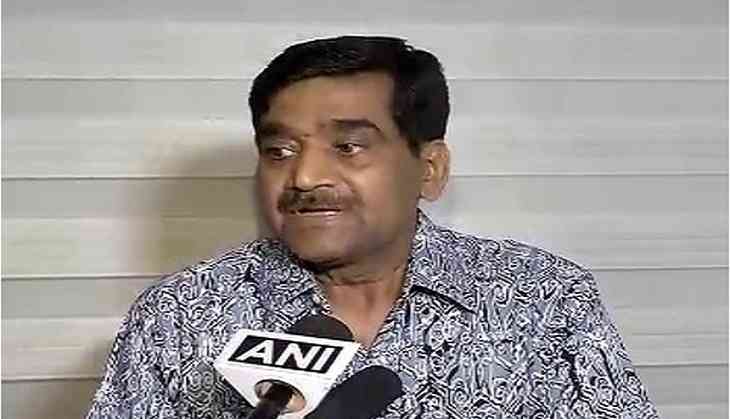 Haryana Additional Chief Secretary (Home) Ram Niwas on Friday apprised that he has video footage of the incidence of violence in Punjab, Haryana and Chandigarh and stated that stringent action will be taken against those found guilty.
Speaking to ANI here, Ram Niwas said, "In Panchkula, following Dera chief Ram Rahim's verdict, his supporters' reaction was not good. Many people have been injured. Many have also lost their lives. Media OB Vans were also been damaged. There is curfew in the state currently. The video footages are available with us and we will take action against the wrong doers."
Niwas further appealed all Dera supporters , " Those who are creating nuisance please help us in identifying such miscreants and we will take action against them accordingly."
Following are the updates related to the case:
- President Ram Nath Kovind tweeted, "Violence and damage to public property after court verdict is highly condemnable; appeal to all citizens to maintain peace."
- The Bharatiya Janata Party (BJP) said that the violence erupting after the court should not be linked with the saffron party.
- Congress President Sonia Gandhi has expressed grave concern and shock at the unabated violence in Panchkula and other parts of Haryana. She has appealed to everyone to maintain peace and harmony.
- The Communist Party of India (CPI) said that the BJP-led Haryana Government is in particular responsible for the attacks on media personnel, adding they should have anticipated such a huge gathering.
- Former Jammu and Kashmir chief minister Omar Abdullah said Prime Minister Narendra Modi should sack his Haryana CM for gross dereliction of duty.
- The Delhi Commissioner of Police informed that adequate police arrangements in place and Law and Order situation under control.
- 29 dead, at least 250 injured in violent protests in Panchkula.
- 1000 Dera Sacha Sauda followers have been detained, says Haryana's ADGP (Law & Order) Muhammad Akil
- All trains going to Rohtak cancelled for tomorrow, says Neeraj Sharma , CPRO, Northern Railways.
- 250 trains cancelled.
- Punjab and Haryana High Court says properties of Ram Rahim Singh should be attached to pay for the losses due to violence.
- Security at Delhi BJP headquaters increased post violence at various places
- Security in and around Civil Hospital in Sector 6 Panchkula also increased; Death toll reaches 12,100 injured in violent protests
- Violence reported in Delhi, two buses set ablaze on Mandoli flyover in Delhi's Nand Nagri.
- Death toll in Panchkula violence rises to 12, says CMO civil hospital.
- Bus set ablaze near Babu Jagjivan Ram Memorial Hospital in Delhi
- Two empty rakes of Rewa Express at Anand Vihar Terminal railway station set on fire: Northern Railway Spox Neeraj Sharma
- Police say bus torched in northeast Delhi's Loni Chowk
- Security tightened at railway stations in Delhi
- Army columns moved into Haryana's Sirsa district for quick reaction, as violent protests continue post rape conviction of Dera Chief Ram Rahim Singh
- The duty doctor at the Civil Hospital in Panchkula said at least five people were killed and 50 injured, including journalists and police.
- 6 Army columns deployed in Panchkula post conviction of Dera Chief Ram Rahim Singh Ram Rahim Verdict
- Central Industrial Security Force personnel deployed within one km radius of Rohtak's Sunariya Jail Haryana
- Curfew imposed in Punjab's Muktsar, Bathinda, Mansa
- Section 144 has been imposed in Uttar Pradesh's Ghaziabad, Noida Shamli, Muzaffarnagar, Baghpat in view of violent protests in Punjab and Haryana
- RamRahimVerdict: Administrative machinery geared up in Western Uttar Pradesh- Anand Kumar, ADG Law and Order
- Five people dead in Panchkula violence, says duty doctor at civil hospital.
-ANI