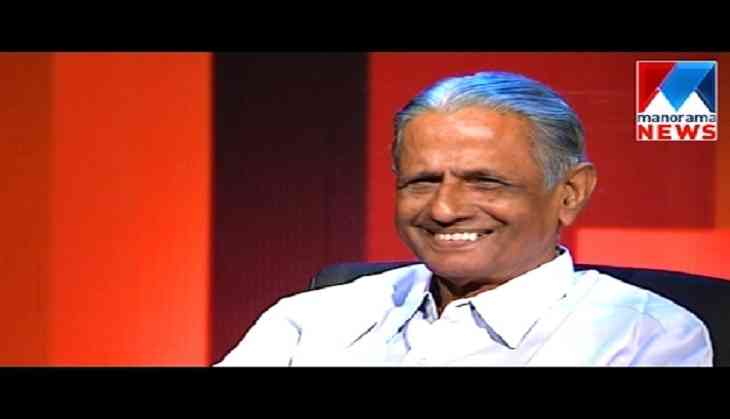 Veteran CPI leader and former Kerala minister E Chandrasekharan Nair died here today following brief illness, party sources said.
Nair (89) died at a state-run hospital here where he was admitted on Saturday for treatment of chest congestion, they said. He is survived by wife Manorama Nair, a son and a daughter.
The late leader was not in active politics for the past few year. He was a minister in the LDF cabinet in 1980-81, 1987-91 and 1996-2001. Chief Minister Pinarayi Vijayan condoled the death of Nair, who was not in active politics for the past few years, and said his demise was a "great loss" to Kerala.
In his message, he also said the late leader had played a vital role in uniting Left democratic forces and to spread secular values in Kerala society.
Known for his soft-spoken nature and simplicity, Nair was one of the two last surviving members of the first Kerala assembly of 1957, veteran communist leader K R Gouri being the other. Nair, who earned the respect of all leaders irrespective of political affiliation, was an MLA for 19 years.
Born into the family of prominent lawyers at Irumbanangadu in Kollam in December 2, 1928, Nair, a graduate in law and mathematics, entered politics through students' union and joined the Communist Party in 1952. He held different positions in the party before becoming an MLA.
Nair was the Managing Editor of the CPI party organ 'Janayugam' for a long time and also contributed to the paper under the title "idapedal" (intervention). He had authored several books including "Hindu Matham Hindutvam', which won him the prestigious Kerala Sahitya Akademi award.
-PTI