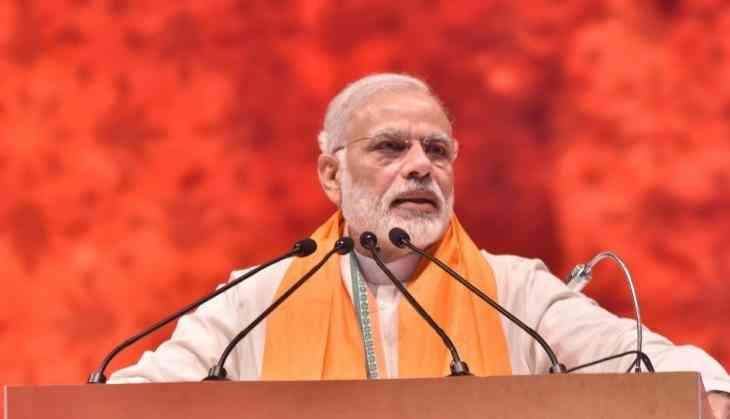 Prime Minister Narendra Modi is all set to launch Rs. 75,000-crore Pradhan Mantri Kisan Samman Nidhi scheme in Uttar Pradesh's Gorakhpur. PM Modi will be transferring the first instalment of Rs. 2,000 each to over one crore farmers, news agency PTI quoted a senior agriculture ministry official as saying.
Reportedly, another 1 crore farmers are expected to be covered in the next two to three days. The BJP government had announced the PM-KISAN scheme in the interim Budget 2019-20. Under this scheme, 12 crore small and marginal farmers, holding land of up to two hectares will be paid Rs 6000 per year in 3 instalments.
"Tomorrow is a historic day! The Pradhan Mantri Kisan Samman Nidhi will be launched from Gorakhpur. This is a scheme that will give wings to the aspirations of crores of hardworking farmers of India who feed our nation," the Prime Minister said in a tweet.
"A scheme announced on February 1 has become reality in such a short span. This is the new work culture of New India," he said.
PM Modi will also distribute certificates among selected farmers under the PM-KISAN scheme and interact with those selected beneficiaries through video conferencing at the Gorakhpur event. PM Modi also plans to lay foundation stones and dedicate various development projects to the nation on the occasion.
Also read: Watch: Yogi Adityanath gets emotional when student asks him about Pulwama attack