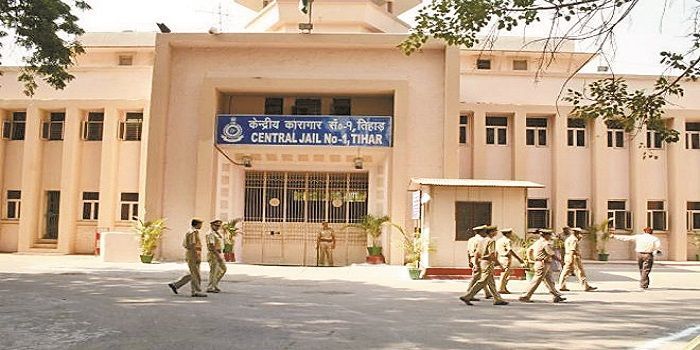 An undertrial, facing murder charges, allegedly committed suicide by hanging himself in Tihar jail on 13 July.
Who is the deceased?
The man has been identified as Ravinder (27), who had been lodged into the jail in connection with a murder case.
He was lodged in a ward of Jail No. 1 and was found hanging from a towel in his cell.
Ravinder had two cases registered against him in Govindpuri police station- one under section 302 (murder) of Indian Penal Code (IPC) and the other under section 394 (voluntarily causing hurt in committing robbery) of the IPC.
The first time was imprisoned in Tihar was in the year 2004, but was acquitted in 2010. He was jailed once again and imprisoned in 2013, over a case of robbery and was granted bail later. He was sent to jail for the third time in 2014 over another murder case.
What are the jail authorities claiming?
The authorities claim that Ravinder was suffering from depression which eventually led him towards committing suicide.
One of the jail inmates had found Ravinder hanging from a towel after which he had raised an alarm, the jail staff had immediately rushed him to the DDU hospital where he was declared brought dead.
His body has been sent for post-mortem.
The authorities told that Ravinder had gone under depression after he had a fight with his wife when she had come to meet him.
Previous Suicide cases in Tihar
Ram Singh, prime accused of the Delhi gang-rape case had allegedly committed suicide and was found hanging inside his cell.
Ram Kumar, an accused of an abduction case had allegedly committed suicide in June, 2014.

Reshma, a woman who was accused in a kidnapping case had committed suicide by hanging herself using her 'dupatta' in March, 2014.

Sonu Punjaban, a sex racketeer had attempted to commit suicide but was saved in time.

In September, 2014, Srijudin an accused in his wife's murder case was found hanging on one of the windows inside the jail.

Since 2012, total number of suicide cases in Tihar jail has gone up to 23.