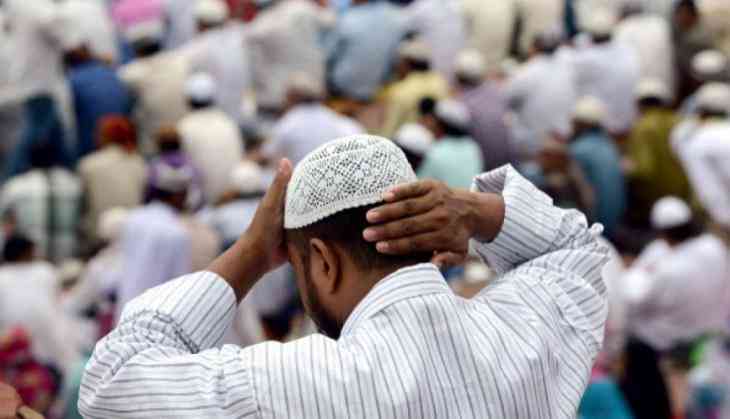 Tripura's Jamiat Ulama-e Hind, one of the oldest bodies of the minority Muslim population of the state, appealed to the new ruling BJP-IPFT government to take necessary appropriate measures so that the Muslim population can celebrate the upcoming Eid al-Adha, also called the 'Festival of Sacrifice', without any fear.
Mufti Tayebur Rahaman, president of the Tripura State Jamiat Ulama-e Hind, speaking to reporters in the central mosque Gedu Mia Masjid apprehended that this time during the Eid al-Adha, they may not be able to follow their age-old ritual of slaughtering animals like a cow.
He alleged that after the new BJP-IPFT government came to power in Tripura, the Muslim population is being targeted for their food habit of consuming beef.
Rahaman further said, "A large section of people in Tripura are connected with the business of selling cow, buffalo and goat, but of late it has come to notice that if any vehicle is carrying a cow, it is stopped and checked. Due to all these, they are facing a loss in their business. We are demanding to the government so that necessary steps are taken to stop all these."
According to the Muslim leader, the government has to take advance measures so that sacrifices can be done during Eid al-Adha in a peaceful manner.
Rahaman viewed that food habit is the fundamental right of the Muslim people, but a section is also interfering and it should be stopped.
He also informed, "I along with other members immediately after the new government came to power met the Chief Minister in his official residence, informing him about these issues. The CM assured to look into them."
He mentioned a list of spots where the minority was attacked on the issue of either carrying cattle in vehicles or eating beef.
He also demanded change in the Wakaf record.
(ANI)