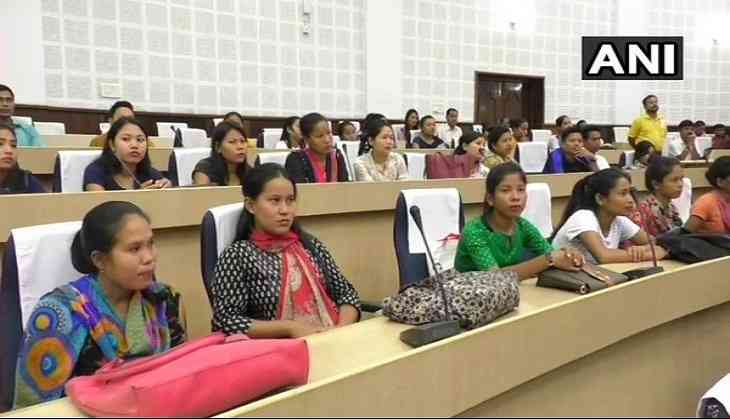 In a bid to improve quality education, the Tripura government has sponsored 150 tribal students for B.Ed. and D.El.Ed courses in order to have better-trained teachers in the near future.
The candidates, before leaving the state, gathered at the Pragna Bhavan Hall here for an interaction with Chief Minister Biplab Kumar Deb, Education Minister Ratan Lal Nath and Tribal Welfare Minister Mewar Kumar Janatia.
During the interaction, Deb said all candidates were selected based on merit.
The new government unlike the previous government never goes by the political identity of any person, he added.
The Chief Minister assured students that they would be sent to the best colleges with better facilities unlike what the previous government offered them.
Hiralal Debbarma, Director of Tribal Welfare Department, said that out of the total 150 students, 62 are girls and 88 are boys who are being sponsored in two colleges - one at Murshidabad and another at Bashirhaat.
Students have expressed happiness over the same.
Nesbi Debbarma, one of the sponsored student, said: "Government is sponsoring me and I come from a needy family. I hope after completion of my course I shall be able to get a job as a teacher."
The idea behind the interaction was to motivate the future teachers so that they are not only mentally prepared for their new course at a new place, but also return to the state and serve the state.
(ANI)