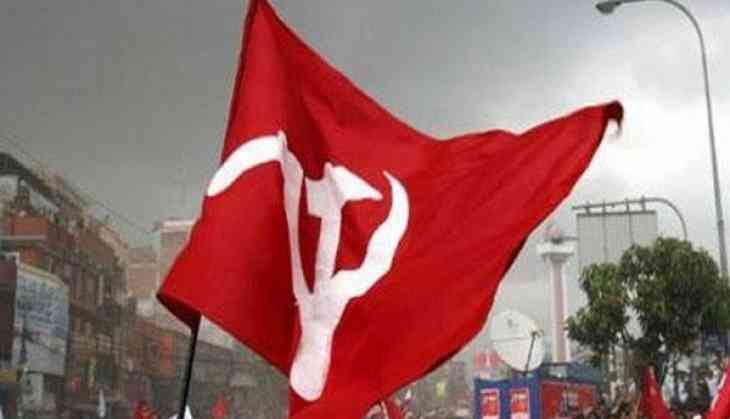 The Communist Party of India - Marxist (CPI-M) in Tripura brought out a protest procession in Agartala against the alleged organized attack by ruling Bharatiya Janata Party- Indigenous People's Front of Tripura (BJP-IPFT) state government on opposition candidates who wanted to file nomination to contest the vacant seats of Nagar Panchayats and Municipal Council in the upcoming by-election.
The protest march that started from the Paradise Choumhuni area saw protesters with CPI-M party flags raise anti-BJP-IPFT slogans.

Former Deputy Speaker of Tripura Legislative Assembly and Ex-Minister Pabitra Kar, who led the protest, said that at various places in West Tripura District, South Tripura District, Khowai and North Tripura District CPIM candidates were attacked and terrorised by the ruling party's supporters and leaders so they either refrained from filing the nomination or withdrew.
Several vehicles of the Opposition party candidates and leaders were also allegedly attacked and destroyed in various parts of the state including in Jirania of West Tripura as they were being used during the filing of the nomination papers.
Kar expressed that the attack on the Opposition is not a good sign of any healthy democracy and throughout the county, there are voices against the BJP and through such protest rallies in Agartala also they were trying to unite and raise the opposition voice.
The newly formed BJP-IPFT government came to power around nine months back ending the 25 years Left regime in the state.
Also read: Rajasthan Election 2018: Home Minister Rajnath Singh calls out Congress as bluff, says, 'temples, cow