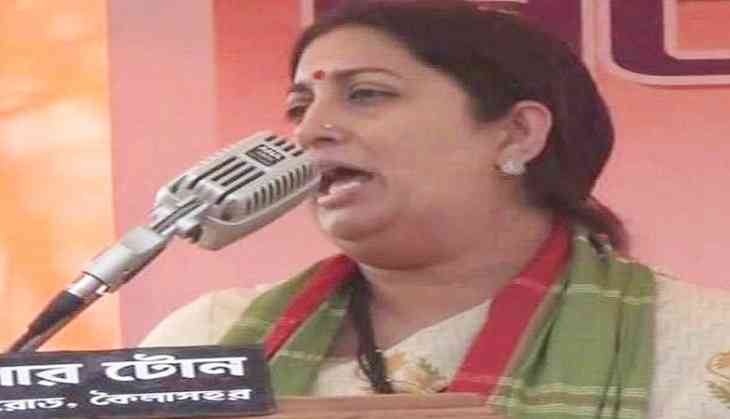 Tripura assembly election (ANI)
Union Minister Smriti Irani cornered Tripura Chief Minister Manik Sarkar saying that he does not have time to meet the family of a rape victim in his constituency but he can go to Chandigarh to protest.
In the run-up to the assembly elections in the state, Irani participated in a BJP election public rally at Rangrung tea estate school field in Chandipur constituency, where she said, "When a woman is raped in the Chief Minister's constituency, he does not have time to meet her. He has time for Chandigarh but not for the parents of the victim girl."
She also alleged that all such incidents neither reach New Delhi nor are covered by national media.
Claiming the Left Front government had failed to deliver good governance in Tripura in the last 25 years, Irani said the poor in the north-eastern states are getting poorer.
Calling all to vote for a change in Tripura, the Union Minister said that Prime Minister Narendra Modi has declared Rs 5 lakh of health insurance for 10 crore people from the poorer section in the latest budget.
She said that the Union government has also allocated around Rs 400 crores for modernization of the Agartala airport to the international standard.
Irani addressed two more rallies at Phatiakroy and Pabiachera.
-ANI