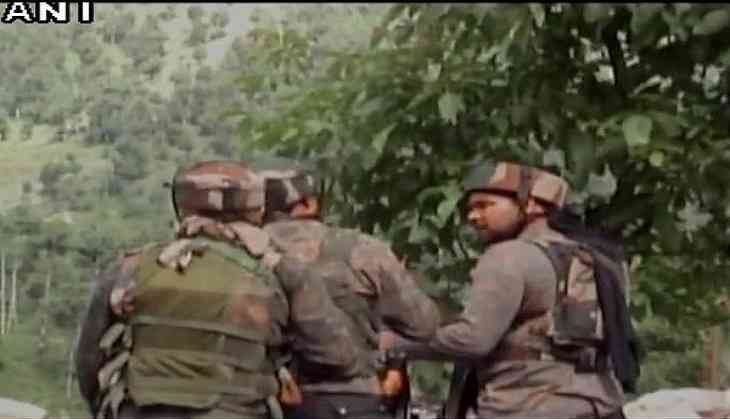 Terrorists and security forces are engaged in a fierce encounter in the Satora area of Jammu and Kashmir's Tral district.
One to two terrorists are believed to be holed up inside a cave on a hillock.
Earlier in the day, two terrorists were killed by the forces.
Jammu and Kashmir Director General of Police (DGP) S.P. Vaid on Saturday said that the Tral encounter is still on, and added that the name of outfit is unknown, but could be the Jaish-e-Mohammed.
"The encounter is still on. There was an input about a couple of militants in that area. The exact outfit is not known but most probably they are foreign militants. It must be Jaish-e-Mohammed," Vaid told ANI.
He further said that some of them had entered in a cave.
"I hope some more will be eliminated," he added.
Troops of 180 Bn, 42 Rashtriya Rifles and Special Operations Group (SOG) Tral on the specific information of presence of two to three militants went for a special cordon and search operations at around 7:15 a.m.
The encounter started with the militants at around 8:00 a.m.
-ANI