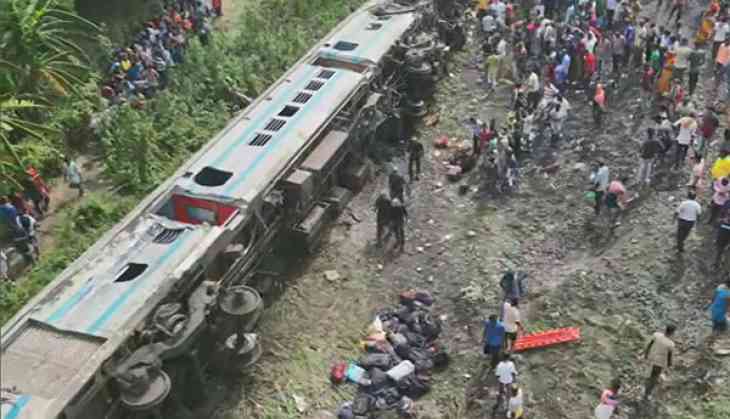 Kolkata: The Leader of the Opposition in West Bengal, Suvendu Adhikari, has made a startling allegation, claiming that the Trinamool Congress (TMC) was behind the tragic train accident in Odisha, which resulted in the loss of at least 275 lives.
The incident occurred at the Bahanaga Bazar station in the Balasore district on June 2 and involved the Bengaluru-Howrah Superfast Express, the Coromandel Express, and a goods train on separate tracks.
TMC Conspiracy: Suvendu Adhikar
Suvendu Adhikari firmly claims that the TMC orchestrated the Odisha train accident, sparking outrage and demanding immediate action.
Panic and Fear of Investigation
Adhikari questions the TMC's peculiar behaviour since the incident took place in another state. He raises concerns about their unwarranted panic and fear surrounding a CBI investigation. The opposition leader's statements imply that the TMC may have something to hide.
Controversial Audio Clip Surfaces
Suvendu Adhikari points to a purported audio clip that has emerged, featuring a conversation between two railway officials.
The clip was shared on Twitter by TMC leader Kunal Ghosh. Adhikari argues that the TMC, possibly with the assistance of the police, unlawfully intercepted the phone calls of the railway officials.
He further said, "These people with the help of the police tapped the phones of both the railway officials. How did these people know the conversation between two railway officials? How the conversation got leaked. This should come in the CBI investigation. If it doesn't come, I will go to court."
Suvendu Adhikari demands a thorough investigation by the Central Bureau of Investigation.