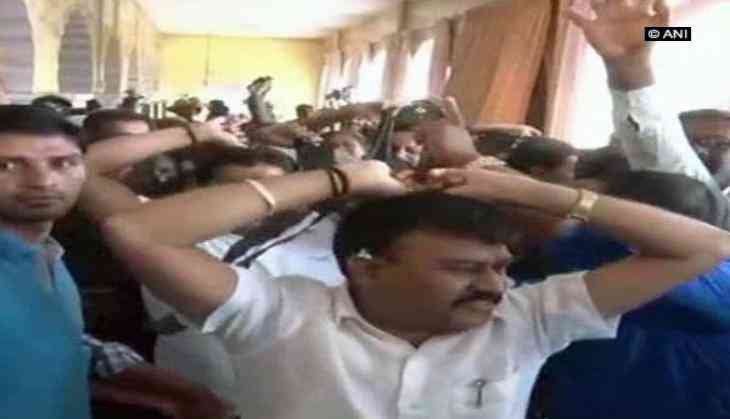 The Karnataka Police on 10 November detained more than 150 Bharatiya Janata Party (BJP) workers in Hubli in wake of Tipu Jayanti.
Speaking to ANI, Renuka Sukumar, DCP Karnataka said, "Have detained more than 150 BJP workers in Hubli protesting against Tipu Jayanti celebration."
The BJP workers were protesting against the Karnataka government's decision to celebrate Tipu Jayanti in the state.
"At present everything is peaceful in Hubli. Tipu Jayanti is being celebrated," added Sukumar.
Earlier in the day while protesting against the celebration, BJP leader Shahnawaz Hussain said that the Congress-led government is worried about Tipu Sultan instead of the state's public.
Also read: Tipu Jayanti: Section 144 imposed in Karnataka's Kodagu
However, the Congress government views Tipu Sultan as a patriot, who fought against the British. In contrary, the BJP and the RSS views are completely different from those of the state government, who regard Tipu Sultan as a tyrant monarch for being biased against Hindus.
After witnessing major clash in 2015 in the state over the celebrations of Tipu Sultan Jayanti, the Karnataka Government last year decided to make the event an annual affair.
-ANI