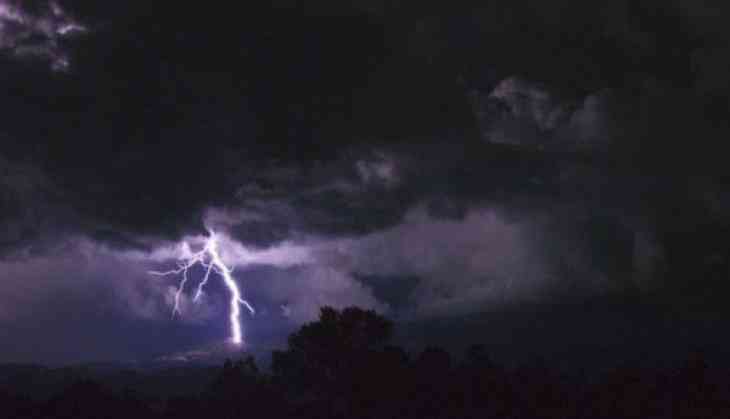 Thunderstorm accompanied with squall is expected to hit several districts of Uttar Pradesh in next three hour, confirmed Lucknow Meteorological Department.
The change in weather is expected in Hardoi, Sitapur, Farrukhabad districts and adjoining areas of Uttar Pradesh.
As many as 34 people were killed on Monday due to a thunderstorm that hit various states across the country including Uttar Pradesh, Bihar and Jharkhand. Of 34 people, 12 were reported dead in Jharkhand while 12 and 10 people lost their lives in Bihar and Uttar Pradesh respectively.
The causalities were reported from Bihar's Aurangabad, Katihar and Gaya district and Unnao, Rae Bareilly and Kanpur Nagar of Uttar Pradesh. Also, around 28 and five people were left injured in Jharkhand Uttar Pradesh respectively..
(ANI)