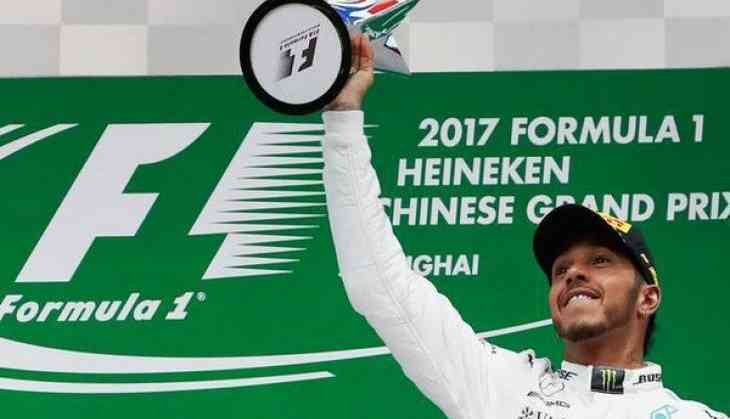 Three-time world champion Lewis Hamilton lauds `awesome` F1 season so far (ANI)
Three-time world champion Lewis Hamilton believes the Formula One season has been `awesome` so far as his team Mercedes is expecting a fierce battle with Ferrari for remainder of 2017.

Hamilton took Mercedes back to the top of the podium in last weekend's Chinese Grand Prix after Sebastian Vettel won the season-opening Australian Grand Prix in his Ferrari.

Following the two races, the pair is levelled on points in the drivers' championship and Mercedes holds a narrow lead in the constructors' championship.

Ahead of this weekend's Bahrain Grand Prix, Hamilton said, "So far so good. Happy to be back in Bahrin, always amazing weather. Been an awesome season so far and we are working hard as a team to continue that level."

Ferrari has in recent times shown good pace in hot conditions and Hamilton believes the pattern would continue to develop as the season progresses.

"I think Ferrari have shown tremendous pace.At the first race, especially in race trim, they are quick on a hot circuit. I think the gaps will be even closer but we shall see," said Hamilton.

Reflecting on his tussle with the Ferrari's Vettel, Hamilton reiterated his belief that it would make the event much more exciting than an intra-team battle.

"More exciting racing another team, like I experienced 2007 and 2008.So be among the fight between a Silver Arrow and a Ferrari is great, more exciting then just two Silver Arrows. Definitely having to push the boundaries on your own is more of a challenge, which I love," he said.
-ANI