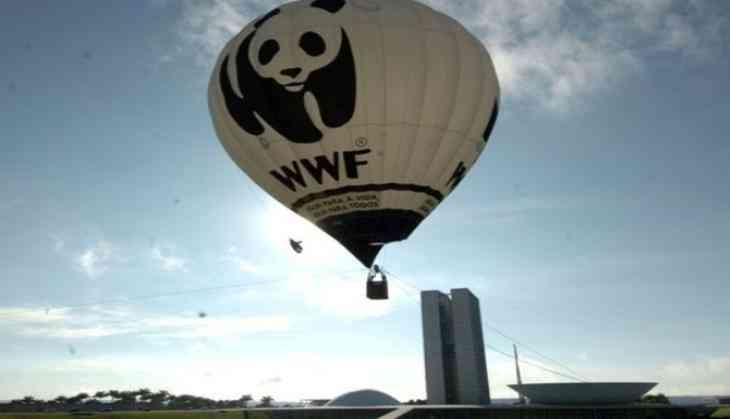 Three Indian cities - Panaji, Pune and Rajkot have been selected as national finalists in the 2017-2018 edition of WWF's One Planet City Challenge (OPCC). These are amongst the 40 finalists out of the 118 cities across 23 countries that participated in the global challenge this year.
The One Planet City Challenge, previously known as the Earth Hour City Challenge, invites cities in participating countries to report ambitious and innovative climate actions and plans in different sectors including energy, transport, housing and waste, on the international carbonn® Climate Registry platform. After evaluation by an international jury, one city from each country is selected as the National Winner, which is then in the run-up to receive the Global Winner title.
In addition to being the OPCC finalist cities, Panaji, Pune and Rajkot are also among the 99 cities under Government of India's Smart City Mission, which demonstrates their commitment in undertaking progressive actions towards integrating sustainability in their initiatives. The plans and actions undertaken by these cities under the Smart City Mission resonate with the themes identified in the OPCC platform such as, renewable energy, energy efficiency, sustainable mobility, waste management and sustainable infrastructure plans.
Pune is working to address climate-related challenges by enhancing its sustainable mobility landscape, promoting energy efficiency measures, increasing green cover, and improving waste management infrastructure. One of the significant actions undertaken by the city include reducing emissions by developing a multi-modal, integrated mobility plan to improve public transport and traffic management as well as emphasize cycling, walking and non-motorized transportation. The city has also established a dedicated Energy Saving Cell to focus on resource conservation measures.
Panaji is taking strong action to improve waste management and aims to be a landfill- free city. It is also working on enhancing the renewable energy capacity, and improving the sustainable mobility landscape by implementing an "Intelligent Transportation System" to improve traffic management, accessibility to public transportation and pedestrian mobility.
Rajkot has taken comprehensive actions to improve uptake of renewable energy, provide better waste management practices and expand the city's sustainable mobility infrastructure including public transportation. Rajkot has also demonstrated promising commitment for reducing emissions, along with multiple initiatives for increasing energy security.
These three cities have moved on to the next phase of the challenge and will now compete for the title of National and Global Winner. They will also participate in the OPCC's public campaign called, "We Love Cities", which aims to inspire and engage citizens for support as well as sharing ideas for improvement.
Dr. T.S. Panwar, Director, Climate Change and Energy Programme, WWF India said, " Given the increasing urbanization in India, cities have a significant role in providing solutions for mitigating carbon emissions as well as preparing for climate resilient development. Platforms such as OPCC bring together multiple stakeholders as well as common citizens to inspire and support cities to become climate smart and sustainable solution hotspots in areas such as energy efficiency, renewable energy, sustainable transport and overall low carbon development."
Since the inception of the Challenge in 2011, WWF has engaged over 411 cities across 5 continents. India became part of this global platform in 2012 and was the first developing country to join this initiative. Since then, WWF-India has engaged with 24 cities for this challenge, out of which, Delhi, Coimbatore, Thane and Rajkot have been the National Earth Hour Capitals in the earlier editions.
WWF works in collaboration with ICLEI - Local Governments for Sustainability to mobilize cities to participate in the One Planet City Challenge. ICLEI assists cities in reporting their data on its carbonn® Climate Registry platform.
WWF-India is one of India's leading conservation organizations with programmes and projects spread across the country. The organisation works towards the conservation of biodiversity, natural habitats and the reduction of humanity's ecological footprint. The mission of WWF-India is to stop the degradation of the earth's natural environment and to build a future in which humans live in harmony with nature. To know more, log on to: www.wwfindia.org
--ANI